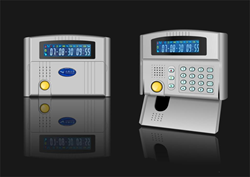 Homeowners can feel at ease after taking a few extra simple steps to ensure the highest level of safety.
Houston, Texas (PRWEB) October 30, 2013
When it comes to home security, many people feel they want to take every possible precaution against a home invader. In fact, it would be rare, if not unheard of to hear someone say they wish they had done less to improve their level of home security. Putting in place layers of security means creating barriers every step of the way against an intruder, and layered security is something that can be a DIY project, according to AlarmSystemReport.com. AlarmSystemReport.com is an alarm system review site that provides people with information on a state-by state basis. For example, whether a consumer is searching for information about Georgia security systems or Montana security systems, it's available on Alarm System Report.
1. When creating layered security, start with the landscaping. This is a pivotal part of home security that many residents overlook. Keep landscaping trimmed and low to the ground, because unruly landscaping can provide a cover for would-be intruders. Also, a house with unkempt landscaping serves as a potential target for intruders, because they may believe the residents aren't frequently home or may be out of town.
2. The next step of layered security is putting the proper lighting in place. Select LED motion-activated lighting, and use timers, such as those found with a home automation system, to ensure lights are on even when no one is home.
3. One of the most important ways to improve security is by selecting the best alarm system for home security. Choose an alarm that will provide adequate protection, including monitoring. For residents who don't want to spend the money for a full-fledged monitored alarm system, it's also possible to install DIY alarm systems that are less expensive, but do deter would-be burglars. For people who want state-of-the-art protection, it may be worth considering alarm extras, like panic buttons, glass break sensors and sirens.
4. Secure a home's entry points as the final part of layered security. Entry doors should have solid cores, made of either durable wood or metal. It's also important that all doors are equipped with high-quality deadbolt locks and hinges that can't be removed. Windows and doors should always be locked, even when a home's residents are located inside. It's also a good idea to add glass protection film to windows, and include anti-life mechanisms. For sliding doors, homeowners may want to consider installing a solid rod to the tracks to avoid having them lifted from their hinges.
About AlarmSystemReport.com
AlarmSystemReport.com is a leading third-party resource for consumers considering the purchase of a home alarm or security system. The site provides reviews and rankings of the best alarm companies across the country, as well as valuable coupons and discount codes. All reviews released by the site are completed in a unique, unbiased secret shopper format, making them a stand-out in the home alarm industry.