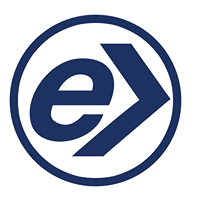 Despite privacy concerns and involvement in the political arena, Exults continues to see a strong demand for Facebook marketing and the unyielding results it produces
FT. LAUDERDALE, Fla. (PRWEB) July 27, 2018
Facebook's advertising spend continues to see growth in the wake of political controversies, privacy scandals, and new European regulations, further proving its immunity and stronghold as an advertising giant.
Facebook has shown few business effects from the negative headlines that it has dealt with over the past year. Facebook's involvement in the Cambridge Analytica privacy scandal had analysts predicting major repercussions for the social media titan, yet it remained impervious and continued to maintain its central position in the digital economy, proven by its Q1 earnings report.
Even amidst those controversies and the EU's General Data Protection Regulation (GDPR), Facebook reported a 42 percent year-over-year revenue increase to about $13.23 billion. Additionally, Facebook also had an 11 percent year-over-year growth in daily active users with June's average of 1.47 billion.
"Despite privacy concerns and involvement in the political arena, Exults continues to see a strong demand for Facebook marketing and the unyielding results it produces," said Zach Hoffman, the CEO of Exults.
Regardless of the ongoing conflicts, Facebook has dealt with and plunging stocks, the 'Book hasn't seen any signs of a decrease in advertising, which is the platform's topline profit generator.
Advertisers are remaining on the site due to the unmatched reach and ability to specifically target niches. Based on the goals of each business, the advanced targeting options available on the Facebook ad network provide the ability to create highly targeted campaigns that will reach people most likely to turn into customers.
Facebook campaigns can be so uniquely customized, you are able to target locations, careers, interests, relationship status, and more. Because each campaign can be so fine-tuned, it guarantees that the right people are being targeted to get you the most valuable business.
Due to the fluidity of Facebook's business model, the platform is easily adaptive to privacy regulations, ensuring its central position in the advertising world. If you are interested in using targeted advertisement to create meaningful leads and engagement, contact Exults Internet Marketing Agency today!
More about Exults:
Exults is a full-service internet marketing company that is results driven for its clients and offers a complete range of internet marketing services to reach its clients' goals. Exults premier services include Website Design, Search Engine Optimization, Pay Per Click Management, Social Media Marketing, Video Optimization, and Digital PR. For more information, please visit the Exults website, call us at 954-763-1130, or check out the five-star ratings and Exults Reviews on the Better Business Bureau, Yelp, and Google!