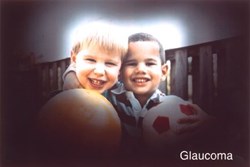 San Carlos, CA (PRWEB) January 27, 2014
In honor of Glaucoma Awareness Month, Weil Eye Care Medical Center is offering advice and information about glaucoma and how to detect the disease early through eye examinations.
Glaucoma is known as the "silent thief" because those who have it are not aware of the disease until a significant part of their vision is gone. However, it can be detected in its early stages with an eye examination. It is important to have a full eye examination and not just a screening of vision in order to detect glaucoma. Glaucoma is a treatable condition, and vision can be preserved when it is detected early.
Everyone is at risk for developing glaucoma. There are, however, several groups who have a higher risk of developing it. These include African Americans, people over 60 years old, people who have family members with glaucoma, Hispanics in older age groups, Asians, steroid users, those who have had past eye injuries, those with high myopia (nearsightedness), those with hypertension and those with a thin central cornea (less than .5 millimeters).
To learn more about glaucoma or to schedule an eye appointment, call Weil Eye Care at 650-654-2133.
About the practice:
Weil Eye Care Medical Center recognizes that every patient has different needs and takes pride in delivering caring, professional and courteous service to each person who walks through the door. Whether it is an adult, adolescent or child, their knowledgeable eye doctor and staff are committed to helping them achieve their best vision and eye care.
Weil Eye Care Medical Center provides a comfortable and relaxing reception area, conveniently located adjacent to the Center's Optical Boutique. Dr. Weil specializes in medical eye care as well as facial aesthetics, including Botox and facial filler injections. Dr. Weil and her staff speak both English and Spanish and have a highly-experienced optician to help with all glasses needs.
Their services include comprehensive eye evaluations for adults and children, diagnosis and treatment of eye diseases, prescription and fitting of glasses and contact lenses to optimize vision, enhance appearance, eliminate eye strain and meet a patient's needs for their activities. For more information, please visit their website at http://www.weileyecare-sancarlos.com.