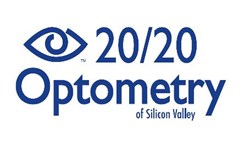 San Jose, CA (PRWEB) December 11, 2013
20/20 Optometry held a trunk show, featuring Prodesign Eyewear, on Wednesday, Nov. 20. Cocktails and appetizers were served and prizes were raffled off, including a Prodesign frame.
The trunk show gave patients a chance to see new fashion trends of the fall and winter seasons. Patients were able to purchase new eyewear at the show by browsing the large selection on display. With the end of the year approaching, patients should keep in mind the "use it or lose it" nature of their insurance benefits and flexible spending plans.
Prodesign Eyewear, a Danish optical company, balances bold and fun in their classic frame designs with easy colors to wear. Most plastic frames are hypoallergenic. Prodesign offers a huge selection of men's and women's frames, as well as plastic and metal frames.
"Prodesign frames are affordable, easy shapes to fit on many patients and the colors work for any age group, from young to old," says Shaun Pescador, optician of 12 years at 20/20 Optometry.
Check out the full list of medical eye care services from the Bay Area optometry experts at 20/20 Optometry of Silicon Valley. Call them to schedule an appointment at 408-433-0800 or visit http://www.2020eyesonline.com.
About the Company:
20/20 Optometry of Silicon Valley opened its doors in 2000 to meet a demand for a convenient eye doctor that catered to those who work in the Silicon Valley and the Bay Area, California.
"Our mission is to give you personalized eye care with the use of the latest technology to enhance your vision and overall lifestyle."
This office has continued to grow strong because they try to meet the eye care needs of patients. One of 20/20 Optometry's strongest attributes is customer service. Their optometrists are trained to address the cause of eye-related problems and not just the symptoms. The doctors can treat allergies, infections and various eye diseases. They design specialty computer eye glasses for all computer users, successfully treat dry eyes and offer many solutions and treatments for visual symptoms. Their eyewear stylists will then help patients easily find eye glass frames that will fit their personality and lifestyle. Contact lenses from one-day disposables to custom contact lenses for irregular corneas are also available at 20/20 Optometry of Silicon Valley.