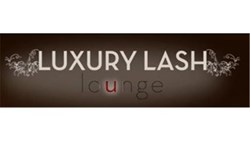 Now I am equipped to educate others with the launch of a national lash company and the help of my team of exquisite professionals at Luxury Lash Academy.
Atlanta, GA (PRWEB) October 31, 2013
Luxury Lash Lounge, Atlanta's most trusted source for eyelash extension services, has recently revealed that it has launched a new website dedicated to providing aspiring aestheticians with the opportunity to become professionals in the beauty industry. In conjunction with this announcement, Luxury Lash Lounge has announced that master aesthetician and owner Paige Conner has been awarded certification with the National Commission of Estheticians, Manufacturers/Distributors & Associations.
Paige Conner said, "For the last 12 years I have become a master at perfecting all facets of lash extension and lash enhancement. Being NCEA certified and a master aesthetician is the highest level awarded to this profession in the USA. Now I am equipped to educate others with the launch of a national lash company and the help of my team of esquisite professionals at Luxury Lash Academy. It's wonderful knowing that we are one of the only companies with over 25 years of experience in training."
The newly designed website for the Luxury Lash Academy gives potential students information about the courses that are offered through the academy, and how they can sign up to learn valuable eyelash extension, makeup application and semi-permanent mascara techniques that will help them excel in the business world. The director of Luxury Lash Academy is Paige Conner, who is a leading innovator in the industry and has been awarded with the professional status of being NCEA Certified as a skin care professional. This award is considered the highest skin care credential available in the United States. Future students can sign up for eyelash extension courses on the Luxury Lash Lounge homepage or the brand new Luxury Lash Academy homepage.
About Luxury Lash Lounge
Luxury Lash Lounge is Atlanta's top choice for luxurious eyelash extensions and other personal spa services. Whether a client is in the mood for an eyelash extension service or is looking for a personal makeup artist to help them relax and look their best for a big event, Luxury Lash Lounge can help. With a team of professionals that exhibit a passion for excellence and beauty, Luxury Lash Lounge has garnered clients from around the state of Georgia and across the United States.
For more information or to book an appointment give Luxury Lash Lounge a call at 770-883-9500, visit their new Luxury Lash Academy website at http://www.luxurylashacademy.com/, or visit them in person at 6160 Peachtree Dunwoody Rd Suite B100, Sandy Springs, GA 30328.