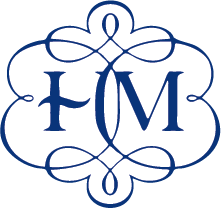 Houston, TX (PRWEB) June 17, 2014
Dr. Mentz, of the Aesthetic Center for Plastic Surgery, is proud to unveil a new logo and brochure to celebrate 25 years of work in the plastic surgery industry.
The previous brand identity featured a lily flower, representing the natural beauty that patients could expect from his surgical procedures. While Dr. Mentz still focuses on natural-looking results, his new brand reflects the elegant, high-end reputation that his practice has earned throughout the past 25 years. Dr. Mentz strives for excellence in the fields of safety, results and patient care.
The new brochure will feature a timeline reflecting Dr. Mentz's contributions to the field of plastic surgery. From developing new procedures to spearheading research on safety, Dr. Mentz has committed his career to advancing cosmetic surgery for surgeons and patients around the world.
Updates to the brochure include new before and after photos, new services offered and a spotlight on The Mentz Foundation, Dr. Mentz's charitable organization. The photo gallery shows before and after images of facial procedures such as the facelift, browlift and neck lift, in addition to images of successful breast augmentation, breast lift, tummy tuck, Brazilian Butt Lift, liposuction and abdominal etching. All patient photos are actual patients of Dr. Mentz.
As one of Houston's leading plastic surgeons, Dr. Mentz is delighted to introduce this new logo and brochure and hopes it will be the beginning of a new chapter of his career.
For a free download of the new brochure, be sure to visit Dr. Mentz's website at http://www.drmentz.com. The download will be located near the bottom of the homepage. For those who prefer that the office send a copy to their home or office, please contact Donna by calling 713-799-9999 today.
About Dr. Henry Mentz:
Insecurities regarding body image can cause overwhelming stress, anxiety and even pain. When seeking guidance on a decision regarding surgery, finding an expert in aesthetic plastic surgery is essential in order to achieve the look and results desired. Dr. Henry Mentz, a triple board-certified surgeon, has been recognized as one of Houston's leading plastic surgeons and a principal authority on the subject. For more than 20 years, Dr. Mentz has drawn upon his diverse and extensive aesthetic plastic surgery training to constantly perfect and refine surgical procedures and deliver the results his patients expect. He has helped countless patients achieve their aesthetic goals. Over the years, Dr. Mentz has refined and perfected surgical techniques to achieve his primary goal - to give patients a natural and youthful appearance that is minimally detectable. For more information, call 713-799-9999.