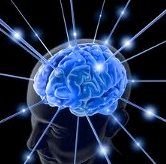 Our exciting new STS Technology is the master key that unlocks the door to truly fast and accurate brainwave-video-game control.
Sunnyvale, CA (PRWEB) October 23, 2013
EyeMynd, LLC, a brainwave interpreting software developer, announces today that it will establish a second headquarters in Sunnyvale, CA in addition to its offices in Utah. EyeMynd claims that its technology, called a "Brain Operating System", will revolutionize the way consumers interact with their mobile devices, computers, video-gaming consoles, and even help disabled persons control their wheelchairs and communicate with others – all with the power of their mind.
Just as all computers and mobile computing devices have an operating system that lies at their core, EyeMynd has developed a "Brain Operating System" (BOS) that allows anyone to interact with their electronic device just by thinking what they want to occur.
Dan Cook, CEO & Founder of EyeMynd, LLC says, "With the help from wearable neuro- headsets (that will be on the market in 2014) connected to very smart brain signal processing software that we have developed, all of us will soon be able to effortlessly surf the internet, compose email and text messages, move a wheelchair, and play video games using the power of our thoughts alone." Third party developers are already busy at work to add brainwave sensors to new wearable devices such as the Google Glass and the Samsung Gear Glass.
The technology might seem like a scene from a futuristic sci-fi movie, but EyeMynd says the future is already here. Here's how it works according to the company executive summary: The EyeMynd BOS 2014 software can interpret in real-time the brainwave signals flowing from brainwave sensors, then rapidly employ the interpreted brainwave signal stream(s) to direct the action of video-games with high-accuracy.
In plain language, this means avid video gamers can fly a spaceship, build simulated cities, and fight in a virtual war with just their mind. Our physical hands and physical fingers will be replaced with virtual-brainwave hands and virtual-brainwave fingers.
EyeMynd has a strategic license to the patent that includes the brainwave interpreting "Single Trial Signal (STS) Technology" and neural "Event Resolution Imaging (ERI) Technology." Both of these powerful brain technologies lie at the heart of the new EyeMynd BOS 2014 software.
"Our exciting new STS Technology is the master key that unlocks the door to truly fast and accurate brainwave-video-game control," says Dan Cook.
The company is developing strategic partnerships with various Silicon Valley based video- gaming device companies for consumer testing, and plans to market the finished product in time for the 2014 holiday season.
EyeMynd seeks to establish additional partnerships in Silicon Valley to collaborate on the further development of the technology. Furthermore, Dan Cook says, "There is no shortage of talented software developers in California. Part of our move is to attract additional high-tech talent to our company."
While the extent to which the company's ambitions and goals will be reached in time for the 2014 holiday season is not clear, the move into Silicon Valley should grab brainwaves from local technology giants such as Google and Apple.
For more information, visit http://www.EyeMynd.com or contact John Y. Chang (408) 660-3182 for media inquiries.
About EyeMynd, LLC
EyeMynd, LLC is a start-up brainwave interpretation software company with offices located in Utah and California. EyeMynd holds strategic licensing rights to the technology that is the master key for unlocking the true potential of the brain computer interface (BCI). For more information, visit http://www.EyeMynd.com.