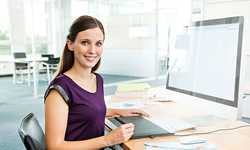 Easy-to-use drag-and-drop Website Builder that Helps Businesses and Individuals Build Professional Website
San Jose, CA (PRWEB) August 06, 2014
A powerful internet presence is essential to a successful marketing strategy for companies of every kind. The first step in this process is to build an attractive and informative website that provides potential customers with anything and everything that they may wish to know about your business. Technology is becoming increasingly present in every aspect of life, infiltrating every industry. The company website is likely the first place that a person will visit to get more information. To maximize company success and generate conversions, it is imperative that a quality website is created and launched.
With EZSite.me, designing and creating a top notch website has never been easier. While in years past this task required extensive knowledge of coding and web development, that is no longer the case. EZ Site helps even the most-inexperienced users launch a website in a matter of minutes. With an impressive line-up of features and tools, users can design a website to their exact specifications.
For a very low monthly fee of $10, users get access to a number of easy-to-use features. After choosing the desired template, the site creator can choose from a variety of "plug-ins" to give the website all of the capabilities that are needed. These "extras" include things such as blogs, classifieds, shopping carts, unlimited pages and photo galleries. An attractive website is just a few clicks away with EZ Site.
One of the unique features of EZ Site is the user referral program that they offer. Small businesses that want to justify the monthly EZ Site fee will be particularly attracted to this detail. The site offers $5 per month for each person that you refer. That is not a one-time payoff, but $5 for every month that they stay subscribed. This creative feature provides a way for users to easily offset the cost of the service.
If lack of experience and knowledge has been standing in the way of creating the perfect company website, then EZ Site is an exciting service to be considered. With the wide variety of tools, ease-of-use and low costs, EZ Site can provide an affordable way to launch a company website. To make the proposal even better, EZ Site offers a full refund if users decide within 30 days that the service is not for them.