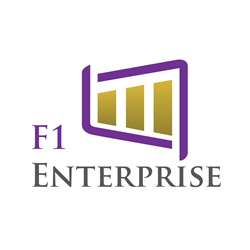 The firm has recently announced plans to promote a number of assistant managers and has now revealed that they will be expanding into a new territory to Queens, New York within the next month
NewYork (PRWEB) April 24, 2015
F-1 Enterprise is an outsourced sales and marketing firm based in the Bronx, New York. The firm develops exciting and personalized campaigns for their clients in order to represent their brands to consumers in the best ways possible. The campaigns are taken directly to consumers via face-to-face marketing techniques in order to create long-lasting and personal relationships between brand and consumer. This often leads to increased customer acquisition, brand awareness and brand loyalty for their clients.
About F-1 Enterprise: http://www.f-1enterprise.com/
The firm has recently announced plans to promote a number of assistant managers and has now revealed that they will be expanding into a new territory to Queens, New York within the next month. This expansion will involve a new office for the firm and following this there is expected to be a huge recruitment boom. F-1 Enterprise believes that the expansion comes as a result of the quality service they provide not only to their clients but to every individual consumer and this has therefore resulted in a high demand for their services.
F-1 Enterprise says that the expansion into the Queens area is not only a huge success for the firm but will greatly benefit their clients' brands. By expanding into new territories the firm is able to extend their market reach and therefore appeal to more consumers within their clients' target demographics and this means there will be increased customer acquisition and brand awareness for the clients.
This is a very exciting time for F-1 Enterprise who's managing director Yan Tai is planning to keep pushing the firm and growing. The firm is continuously developing at the moment, with promotions, expansion plans and recruitment drives on the horizon, the MD is proud of how his business has performed in the first quarter of 2015.
F-1 Enterprise offers a business development program for young professionals who are seeking entrepreneurial opportunities. The program gives candidates the opportunity to experience different positions within a business from sales, to leadership into management roles and then with the potential to go on and open their own business. The development program is designed to teach candidates all the skills needed to be successful in business, for example, sales skills, leadership techniques, public speaking, conducting an interview, choosing a the right people to work with, motivating a workforce and financing.