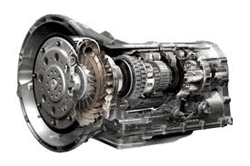 The F-Series trucks powered by the V6 or V8 engines can accept the 4-speed units that are now provided on our website
Philadelphia, PA (PRWEB) August 31, 2015
The F-Series trucks built in the United States are now know globally for the performance of the engines and the durability of other internal components. The Got Transmissions company is announcing its acquisition of F150 transmissions for 2001 series trucks on its website. Consumers will now be able to sort through the assemblies in stock by visiting http://www.gottransmissions.com/blog/ford-transmissions/2001-ford-f150-transmission.
The units in stock were manufactured for installation into the 2001 and higher F150 trucks at the Ford Motor Company. These automatic overdrive gearboxes were based on the classic C6 design, but feature more electronic controls for shifting. Since the numbering system for OD gearboxes can be different, consumers have the choice to buy an E4OD or 4R100 assembly.
"The F-Series trucks powered by the V6 or V8 engines can accept the 4-speed units that are now provided on our website," said one rep at the GotTransmissions.com company.
The 2001 used F150 truck transmissions that are being distributed this year will now ship with a broad policy of parts coverage. Because more components are digital, the risk of failure can be higher on some used models. The Got Transmissions company is expanding its 12-month warranty to provide a total of 24 months of total coverage.
"There have been reported problems with the 2001 F150 gearboxes on a national level, and we are prepared to warranty our inventory for an extended duration," said the rep.
The Got Transmissions company service department can be reached by phone at 1-866-320-1182 in the United States. More details about gearbox ID tags or parts not covered under the warranty extension plan can be discovered when calling the support number.
About GotTransmissions.com
The GotTransmissions.com company helps to market thousands of replacement vehicle transmissions through its partner network in the USA. The company launched in 2007 and has built its own customer base for selling used products. The GotTransmissions.com provides warranty support through its supplier network to ensure consumers receive quality components.