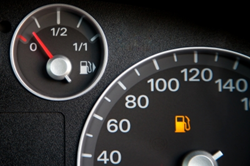 Our revised inventory includes many OBD1 and OBDO blocks that are direct replacements for original Honda motors used in the past 25 years
San Diego, CA (PRWEB) September 30, 2015
The 1992 to 1997 production of the F-Series motor blocks at the Honda Motor Company introduced the alternative non-VTEC technology in the standard 2.2-liter builds. The JDM Pros company is now including used F22B DOHC engines in its web inventory for consumers to purchase online at http://jdmpros.com/f22b-dohc-sale.
The authentic dual overhead cam units that are shippable nationally are 16-valve models. These units have a ratio of compression of 9:3:1. Owners of Prelude and Accord motor vehicles can review the specs for these units on the JDMPros.com website in order to match VIN data or other information before purchase.
"Our revised inventory includes many OBD1 and OBDO blocks that are direct replacements for original Honda motors used in the past 25 years," said a seller from the JDMPros.com website.
Consumers who use the Internet to shop for preowned automotive components often perform mileage checks to judge the quality of the engine block. One new way that the JDM Pros company is using to introduce its higher quality inventory is by helping consumers find accurate mileage information through its website. Adults interested in the Honda parts inventory available can review all specifications of each block prior to order placement.
"Our descriptions, photos and content that appears on our website for F22B or other blocks is accurate and is according to Honda data," said the seller.
All sports car, sedan or coupe vehicle components that are in stock can be verified by calling (989) 891-9212. Because supplier inventory can change rapidly, consumers are encouraged to inquire about products by phone prior to placing a website order this year.
About JDMPros.com
The JDMPros.com company supplies consumers with access to one of the biggest website inventories of Japanese motor blocks in preowned condition. The company has suppliers in all corners of the USA distributing customer orders. The JDMPros.com company has a larger call center staff this year to process motor orders faster.