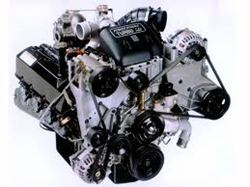 Our expansion this year for F-Series engines has lead us to better dealers that can supply lower mileage engines
Charlotte, North Carolina (PRWEB) August 16, 2013
Ford diesel trucks in production in North America include the SuperDuty brand. These Ford F250 diesel trucks use larger engine types that are meant for commercial and non-commercial applications. The http://gotdieselengines.com company has now added engines for the F250 inside of its used inventory marketed to buyers online.
"Our expansion this year for F-Series engines has lead us to better dealers that can supply lower mileage engines," said a diesel engine salesman for the Got Diesel Engines company.
Earlier inclusions this year that have helped to market the complete company inventory online to buyers include the Powerstroke 7.3 and 6.0 units used in the smaller F-Series trucks.
The increase in requests for larger engine types has provided the foundation for this company to add the F250 engine series.
"Both Ford and Chevy engines are prominently marketed inside of our warehouse inventory at prices under the average retail price found online," the salesman added. This restructuring of price along with consistent acquisitions for motors is increasing the order volume for this company this year.
The F250 diesel engines now supplied in the inventory online are paired with a better policy for diesel engine warranty protection. These units are supplied with every sale that is processed using the company toll-free number or online price generation system.
About GotDieselEngines.com
The GotDieselEngines.com company provides owners of trucks, vans or other buyers of replacement engines with previously owned diesel units from top automaker brands in the U.S. This company uses its resources to the fullest extent to produce pricing that is under retail and more fair to consumers when engine replacements are made. The GotDieselEngines.com company policies exist to extend warranty coverage and provide better distribution to all consumers placing orders. The toll-free number in use and online quote system have increased company sales in 2013.