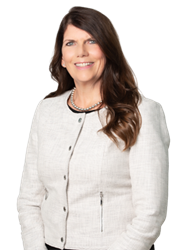 It is an honor to work with this superb group of airline consultants and attorneys. I'm excited to support their existing clients and look forward to the new opportunities that lie ahead.
WEST PALM BEACH, Fla. (PRWEB) February 02, 2022
FordHarrison LLP, one of the country's largest management-side labor and employment law firms, and its consulting arm, F&H Solutions Group (FHSG), a top national labor relations consulting firm, is pleased to welcome Susan Kramer to both firms. Kramer will provide FordHarrison and FHSG's existing and prospective clients with exceptional labor relations, legal, strategy, and training support.
Kramer is a well-known expert with more than 20 years of labor relations and legal experience within the airline industry. She specializes in leading contract negotiations, conducting arbitrations, and providing labor advice to management.
Prior to joining FHSG, Kramer held senior labor and legal positions at Spirit Airlines. While at Spirit, Susan was responsible for negotiating collective bargaining agreements with all five of Spirit's represented work groups—specifically Spirit's pilots, flight attendants, dispatchers, ramp service agents and guests service agents.
Susan Kramer says, "It is an honor to work with this superb group of airline consultants and attorneys. I'm excited to support their existing clients and look forward to the new opportunities that lie ahead."
"We are thrilled to have someone of Susan's caliber join the firm. Her knowledge and expertise in labor matters will be a great addition to our team," says Jerry Glass, President of F&H Solutions Group.
Kramer also held labor and legal roles with Northwest Airlines, Delta Air Lines, Alaska Air Group. While working at Spirit, as well as in her senior labor/legal roles at Alaska, Delta and Northwest, Susan handled arbitrations, grievances, and employee investigations. In addition, Susan advised the Operations groups and Human Resources regarding contract administration and various legal issues.
Before Kramer embarked on her journey working at commercial airlines, she practiced law at a litigation firm based in Minneapolis.
About F&H Solutions Group
F&H Solutions Group (FHSG) is a national labor relations consulting firm located in Washington, D.C. It is widely recognized as the preeminent labor relations consulting firm in the United States. Its consultants have unmatched expertise and a long and successful track record working with organizations of all types and sizes in different industries in both the private and public sectors. FHSG has more than 75 years of labor relations, advisory, strategic and negotiating experience. Together, firm employees have negotiated more than 500 contracts and advised hundreds of companies on union and nonunion issues within the most complex industries. For more information, please visit fhsolutionsgroup.com.
About FordHarrison LLP
FordHarrison is a labor & employment firm with nearly 200 attorneys in 28 offices, including two affiliate firms. The firm has built a national legal practice as one of the nation's leading defense firms with an exclusive focus on labor law, employment law, litigation, business immigration, employee benefits and executive compensation. Through its global practice group and membership in the global employment law firm alliance, Ius Laboris, FordHarrison provides clients that have multinational operations with a broad range of services related to labor and employment law in over 55 countries throughout the world. FordHarrison is committed to our FH Promise, a set of principles that guides our firm in the delivery of legal services and client communications. For more information on FordHarrison, visit fordharrison.com. To learn more about Ius Laboris, visit iuslaboris.com.