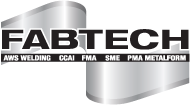 Atlanta, GA (PRWEB) October 15, 2014
Smartware Group President Paul Lachance will show attendees how to nail a regulatory safety inspection with Computerized Maintenance Management Software (CMMS) when he returns to the FABTECH annual conference, held this year at the Georgia World Congress Center in Atlanta, GA, November 11 to 13. Smartware Group produces the award-winning Bigfoot CMMS, which simplifies and centralizes maintenance operations for more than 10,000 users across countries worldwide, and is widely known for quickly implementing and showing results, often within weeks.
While CMMS is commonly used to automate preventive maintenance tasks for production machines and facility assets, it can also play a vital role when it comes to safety compliance and liability protection under the rulings of OSHA and other regulatory agencies. During his talk entitled, "Securing Work Safety, OSHA Standards with Better Maintenance Management," Lachance will demonstrate how CMMS acts as a company's internal inspector for safety asset management, and helps maintenance managers ensure worker health and safety, pass regulatory audits and avoid fines.
Lachance will offer attendees the wide spectrum of safety tasks, programs and procedures that can all be tracked by CMMS, which also produces reports, sorted by asset, repair technician, safety task, and more to demonstrate to an auditor that the company is compliant, in the event of an unexpected visit. Lachance will speak during the FABTECH F64 Safety in the Job Shop presentation, 2:50-3:30 p.m. on Wednesday, November 12, 2014.
Earlier this year, Smartware Group released the latest editions of its Bigfoot CMMS solution, Enterprise and Enterprise+. This new release features a completely overhauled user interface designed to include modern screen responsiveness and vertical-scrolling for a reduction in user mouse clicks and easier navigation. For a demonstration of Bigfoot CMMS Enterprise and Enterprise+, visit Booth #C1134 at FABTECH 2014.