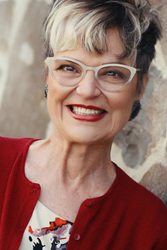 Anyone can learn Facebook advertising without a technical background, because it's just a process.
Alameda, CA (PRWEB) June 14, 2017
Elyse Tager Consulting announced that early registration is now open for the 2017 Facebook Advertising training classes in California. Those who want to learn Facebook Advertising can register for the class which will be held July 12, 2017 the San Francisco Bay Area.
Elyse Tager, founder of Elyse Tager Consulting said, "Anyone can learn Facebook advertising without a technical background, because it's just a process. Even though Facebook changes the rules all the time, the fundamentals of successful advertising don't change. We teach all the tools, tactics and strategies in a hands on setting so students are armed with the latest information."
The class content is designed for coaches, service providers and business owners who want to learn how to master Facebook ads to create an ongoing and cost effective source of leads for their business.
Tager said, "You definitely don't have to be a web geek to learn this material. It's a process that anyone can learn and apply easily, and we practice it during class."
Participants are encouraged to bring a laptop and have their own Facebook Business account already set up to practice the techniques in class, getting feedback from the instructor. By practicing in a real-world scenario, on their own Facebook Ad account, each student learns the techniques by actually applying it to a live site. "Getting live feedback on the spot helps cement it in place so the student doesn't waste time going down the wrong path," said Tager.
For more information on the details of the course and to register, go to: http://bit.ly/fb-ads-class.
About the Elyse Tager Consulting
Elyse Tager is the owner and popular public speaker who has taught online marketing techniques to businesses from all over the SF Bay Area. She has specialized in Facebook advertising strategies and offers consulting and done-for-you services in the Bay Area. For more information, visit https://www.elysetager.com.