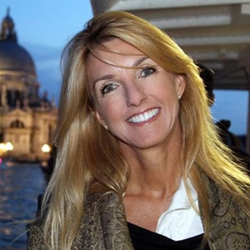 We share so much joy on Facebook, yet people really need a place to go to ask challenging, sometimes heartbreaking questions.
New York, NY (PRWEB) April 15, 2014
Sanctri announced a new resource for the grieving. Dear Dianne is an online advice column that takes questions from people dealing with issues around death, and answers them with the expertise of grief specialist Dianne Gray.
"Grief and loss are universal," says Gray, who lost her 14-year-old son Austin in 2005. We will all experience the loss of someone we love, but often we don't know who to turn to or where to go for help with what to say or how to share our feelings surrounding death. I love the idea of helping people one-on-one while also making the information and resources accessible for everyone."
Having dedicated her professional life to helping people learn about end of life care and grieving, Dianne deals with questions about death and coping with loss every day. "I'm often approached -- in line at the grocery store, on my phone, via email. Now I'm able to respond on a public forum, so I can help others who may be dealing with similar circumstances."
Anyone can write to Dianne on Sanctri.com or post on the "Dear Dianne" community within the free Facebook app. Since its beta release last year, Sanctri has provided a new way to memorialize people and cope with loss on Facebook. "There's nothing like Sanctri on Facebook," said Creative Director Joanna Wexler. "To embed a grief column in this type of app is a groundbreaking way to help people answer their innermost questions."
Ranging in topics from how to cope with loss from suicide to techniques on speaking to children about the death of a grandparent, questions are posed and answered in everyday language. The "Dear Dianne" section on Sanctri.com features five questions each week, while the in-app community enables an open dialogue with questions, comments and answers written or posted via webcam in the feed. "It's Dear Abby for the Facebook age," explains Wexler. "Given the sad reality that four million Facebook users will die this year, it's a resource that has the potential to serve millions."
"We share so much joy on Facebook, yet people really need a place to go to ask challenging, sometimes heartbreaking questions," says Gray. "The ones that wake us in the middle of the night as we grapple with the loss of a loved one."
For more information, visit http://www.sanctri.com/deardianne/, join the Dear Dianne community or follow on Twitter @DearDianne.
About Sanctri (http://www.sanctri.com)
Sanctri is an app that gives the world a better way to deal with death on Facebook. Every year more than 4 million Facebook users will pass away, leaving their pages silenced and frozen in time. Sanctri is a place for friends and family to remember a life that was – and honor the relationship that still is. Anyone can create a Sanctri, and then collaborate in contributing thoughts, memories, photos and more. Users can also donate directly through the app to over 8000 charities, in memory. Sanctri has been recognized as an innovator by major news organizations and has forged partnerships with leading non-profit organizations. It is a community to receive guidance and support, and a better way to memorialize on Facebook.
For information, visit http://www.Sanctri.com, email info (at) Sanctri (dot) com, or call 212.203.6176.