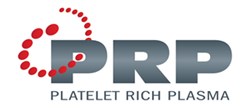 PRP has so many uses for repairing and restoring normal body systems. It's great to finally be able to tell women, 'we have a solution.'
Houston, TX (PRWEB) February 04, 2014
The Aesthetic Center for Plastic Surgery is offering two new treatments using platelet-rich plasma from plastic surgeon Dr. Henry Mentz and My Medispa.
The two new treatments are the PRP Facial and the "O" Shot. Both treatments use platelet-rich plasma directly from patients. The PRP Facial helps stall aging and improve skin complexion, while the "O" Shot helps rejuvenate female sexual organs by repairing tissues and enhancing libido and sexual response.
PRP contains several different growth factors and cytokines that stimulate healing of bone and soft tissue.
"PRP has so many uses for repairing and restoring normal body systems," said Dr. Mentz. "These are real issues for women that aren't really discussed. It's great to finally be able to tell women, 'we have a solution.'"
The PRP Facial uses the patient's own blood plasma to improve skin complexion and prevent aging in the face. Blood is drawn, and a centrifuge is used to separate the platelets and plasma from the red blood cells. Benefits include collagen growth, smaller pores and smoother, brighter skin.
Another PRP treatment now offered by My Medispa is the "O" Shot, non-surgical vaginal rejuvenation. This quick procedure enhances the libido and repairs the tissue responsible for sexual response.
The "O" Shot is also effective for treating urinary stress incontinence in women. In a study done in Scottsdale, AZ, 99 percent of the patients treated reported that their urinary incontinence was cured.
The new PRP treatments are administered by Bianca Moreno, RN, or Renee Arriaga, FNP, not by Dr. Mentz. These nurses are overseen by Dr. Mentz, who has trained them.
To schedule a consultation about PRP treatments or an appointment, call Monica at 713-354-5167. Check out http://mybeautifulbody.com for more information.
About Dr. Henry Mentz:
Insecurities regarding body image can cause overwhelming stress, anxiety and even pain. When seeking guidance on a decision regarding surgery, finding an expert in aesthetic plastic surgery is essential in order to achieve the look and results desired. Dr. Henry Mentz, a triple board-certified surgeon, has been recognized as one of Houston's leading plastic surgeons and a principal authority on the subject. For more than 20 years, Dr. Mentz has drawn upon his diverse and extensive aesthetic plastic surgery training to constantly perfect and refine surgical procedures and deliver the results his patients expect. He has helped countless patients achieve their aesthetic goals. Over the years, Dr. Mentz has refined and perfected surgical techniques to achieve his primary goal - to give patients a natural and youthful appearance that is minimally detectable. For more information, call 713-799-9999.