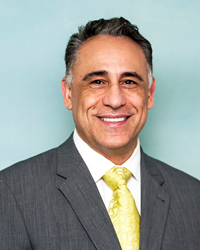 I am thrilled to educate the Hispanic community about wisdom teeth and their treatment options.
(PRWEB) December 01, 2014
The e-book "The Wise Guide to Wisdom Teeth Extraction: Making Engaged Decisions About Your Wisdom Teeth Extraction" by H. Ryan Kazemi, DMD is now available in Spanish to serve the Spanish community with need-to-know information about the process of getting wisdom teeth removed.
Spanish e-Book - La Guía Sabia Para la Extracción de las Muelas del Juicio
In the e-book, Dr. Kazemi draws from his years of experience of extracting wisdom teeth in order to dispel the apprehensions and fears commonly associated with the procedure. From describing what to expect before, during, and after surgery, to post-operative care and nutrition, Dr. Kazemi's e-book provides the reader with a clear vision of what to expect throughout the surgical procedure.
Dr. Andrew Orchin, and Orthodontist in Washington, DC, claims in a review that the e-book is "a great contribution to the profession of dentistry. A comprehensive, yet clearly written and simple to understand resource for patients to read and learn about all aspects of wisdom teeth and how to treat them. My patients and I will both benefit from having read this informative overview."
Dr. H Ryan Kazemi's credibility is affirmed by his five-star rated oral surgery practice on Google, Yelp, and Dr. Oogle. Steven Guttentag, a satisfied client, claims that "the staff and Dr. Kazemi were exceedingly competent and professional. In addition to the extraction being executed flawlessly, the customer service was excellent. My appointments all started immediately after I arrived and when I needed to change an appointment they were very accommodating. Overall it was a very positive experience and I would recommend Dr. Kazemi without hesitation."
About Dr. H Ryan Kazemi
An author and a board-certified oral and maxillofacial surgeon, Dr. H Ryan Kazemi has practiced a full spectrum of oral and maxillofacial surgery procedures since 1997, with emphasis on extractions, dental implants, bone grafting, and corrective jaw surgery. He is also the author of several books, articles, and blogs, including but not limited to "The Wise Guide to Wisdom Teeth Extraction." Dr. Kazemi is also a diplomat of the American Board of Oral and Maxillofacial Surgeons, and an active member of the American Association of Oral and Maxillofacial Surgery, American College of Oral and Maxillofacial Surgery, Academy of Osseointegration, American Dental Association and Entrepreneur Organization.
The Wise Guide to Wisdom Teeth Extraction
La Guía Sabia Para la Extracción de las Muelas del Juicio
http://www.facialart.com
Contact:
For more information, please contact Dr. Kazemi at 301-654-7070, or reach out via e-mail at hkazemi(at)facialart(dot)com