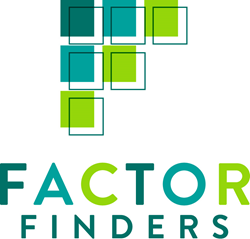 Cleveland, Ohio (PRWEB) January 30, 2017
Factor Finders, LLC is excited to announce the recipient of their scholarship, which aims to help students at Ohio four-year colleges cover their education expenses. Kylie Sees is the official winner of the $1,000 scholarship award in which entrants submitted an essay answering the question, "The internet has forever changed our society, but for good or bad?"
Ms. Sees is a freshman at the University of Mount Union and pursuing a degree in Marketing. After graduation, she hopes to put her marketing skills to use for a non-profit organization and eventually start a small business of her own. "We're proud to offer a scholarship to an Ohio student," said Phil Cohen, President of Factor Finders. "We wish Kylie a bright and successful future." The winning applicant was chosen by a scholarship evaluation committee based on the content of their essay.
The $1,000 scholarship contest is open to any undergraduate student enrolled full-time at an accredited 4-year college or university in the state of Ohio. Factor Finders offers two scholarship opportunities per year, one for the Spring semester and one for the Fall. Submissions for Fall 2017 are currently being accepted. Students interested in applying should visit factorfinders.com/scholarship for more information.
#######
Factor Finders is an Ohio-based B2B funding intermediary that matches business owners with the best funding solution for their unique needs. Founded by a seasoned factoring professional, Factor Finders understands the needs of small businesses and uses that expertise to identify the optimal funding source for clients. Visit factorfinders.com for additional information about Factor Finders' accounts receivable factoring and alternative funding services.