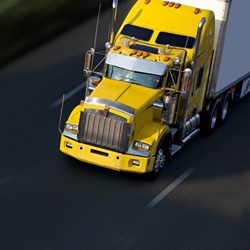 New DB Squared fuel card program available to transportation factoring clients provides new tools to help with growing a freight business.
Seattle, WA (PRWEB) December 06, 2013
DB Squared is pleased to announce the launch of a fuel card program designed specifically for clients factoring freight bills with their organization. Fuel cards can help a trucking business save time and money in a variety of ways.
Time is money for truckers and carriers who lay out considerable resources to cover payroll, fuel and other transportation costs weeks (or even months) in advance of customer payments. Because of this, many small and mid-sized trucking businesses finance operations by factoring (or selling) receivables invoices to receivables financing companies like DB Squared. Factoring receivables enables a transportation company to quickly recover resources so they can take on new shipments more quickly.
A new fuel card program being launched by transportation financing company DB Squared can fast-track growth for a trucking business. Carriers that enroll in the new fuel card program can expect to enjoy even faster access to money for factored freight bills, but that is just the beginning.
With launch of this new tool for its transportation clients in late November 2013, enrolled carriers can have instant access to financing for factored invoices and will also have the ability to transfer money instantly to individual drivers on the road using a web site or mobile app any time day or night. Both carriers and drivers will be able to access account information in real time by logging in on the website or mobile app.
No trucker wants to lose time and money due to delays on the road. Being able to get money to drivers wherever they are 24 hours a day can mean the difference between a shipment arriving on time, or being delayed because a driver does not have money needed to refuel or cover unexpected expenses or repairs.
Plus, card-level programming controls and spending limitations also mean carriers can better monitor and control expenses. The cards can even be deactivated online instantly if lost or stolen.
"Since we don't require our customers to sign long term contracts, we constantly seek ways to enhance our business financing tools," said Tom Glazier, VP of Operations for DB Squared. "We are really excited about launching fuel cards to our transportation clients, because it will give them powerful tools that can help them grow their operations to the next level more quickly."
DB Squared expects that most, if not all of their transportation industry factoring clients will want to enroll in their fuel card program, especially since enrollment is free. Truckers who want to find out more about the fuel card program can get information from the DB Squared website.
***
DB Squared is a privately held business financing company that provides receivables financing services and merchant cash advances. Headquartered in Seattle, Washington and owned by a 30 year old private consumer finance company, DB Squared serves businesses located throughout the United States. For more information, visit http://www.dbsquaredinc.com.