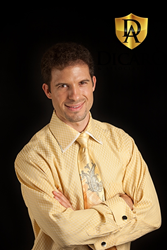 Without documentation it is impossible to determine the validity of the promissory note.
New York, NY (PRWEB) August 28, 2014
There are several factors considered when determining the current value of a promissory note. The following are the the main ones looked at by note buyers like DICARO & ASSOCIATES, LLC
1. Payor's Credit Profile – Having a credit score of at least 600+ provides a note buyer with the security of knowing that the payor will more than likely keep up on the repayments on the note. It is not unusual for DICARO & ASSOCIATES to work with payors with a less than ideal credit profile, but it is an uphill challenge. The higher the credit profile, the easier it is to make the choice to purchase the note from a seller.
2. Type of Asset – Both the condition and location of the asset weigh heavily on the value of the promissory note. To protect the interest of the investor, having an asset located in a good or great location in any one of the 48 continental states of the US is a plus. The condition of the asset also plays a factor in determining the risk to the investor or note buyer. Properties currently undergoing construction are considered less desirable as the outcome is still unknown.
3. Equity or Down Payment – Equity is determined based on the current unpaid balance of amount owed compared to the current value. The greater the equity in the note, the greater the value it has to note buyers. Having a down payment of at least 10% also indicates that the payor is invested in paying down the promissory note therefore making it more attractive to a purchaser of notes.
4. Terms – The terms of the note outline how the loan is to be repaid. Note buyers look at the repayment frequency, the amount borrowed, the interest rate set, as well as if there is a balloon payment or not. The terms also give the note buyer an idea of what the return on investment will be.
5. Seasoning – DICARO & ASSOICATES sets a minimum criteria of 3 months of seasoning before considering buying a note. Being able to prove the history of payments as well as establishing the timeliness of those payments assures a note buyer that the payor is paying down the amount borrowed on the promissory note.
6. Documentation – Before any deal can be made with DICARO & ASSOCIATES a note holder has to be able to provide documentation supporting the transaction of the promissory note. Without documentation, it is impossible to determine the validity of the promissory note.
While DICARO & ASSOCIATES has an established minimum criteria for appraising the value of a promissory note to purchase, it is important to know that each deal is evaluated and approved on a case by case basis.