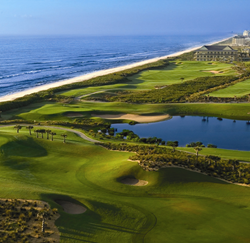 Each presenter is a skilled lecturer and teacher and all are experts in their fields. Primary Care practitioners attending will learn the latest on various updates and drugs. -- Barbara Lyons, VP CEC
Palm Coast, Florida (PRWEB) March 09, 2015
Continuing Education Company(CEC) has just released the faculty listing for the 9th Annual Primary Care Spring CME (Continuing Medical Education) Conference Session I . The conference will be held at the Hammock Beach Resort March 30-April 3, 2015. The faculty includes the following leading expert presenters:
Jan Basile, MD , FACP, FASH
Seinsheimer Cardiovascular Health Program
Professor of Medicine
Division of General Internal Medicine/Geriatrics
Medical University of South Carolina
Charleston, SC
Robert Dachs, MD, FAAFP
Vice Chairman, Department of EM
Ellis Hospital, Schenectady, NY
Clinical Associate Professor and Director of Research
Ellis Family Medicine Residency
Albany Medical College
Albany, NY
Grace Forde, MD
Director of Neurological Service
North American Partners in Pain Management
Assistant Professor of Neurology
New York University
David Khan, MD
Program Director, Allergy & Immunology Fellowship Program
Professor of Medicine
UT Southwestern Medical Center
Dallas, TX
Louis Kuritzky, MD
Clinical Assistant Professor
Department of Community Health and Family Medicine
University of Florida
Gainesville, FL
Veronica K. Piziak, M.D., Ph.D.
Professor of Medicine & Endocrinology,
Texas A & M University;
Director, Endocrinology Division,
Director, Diabetes Center,
Senior Staff Physician,
Scott & White Clinic
Temple, Texas
David M. Plourd, MD, FACOG
Clinical Instructor
Department of OB/GYN
University of California San Diego
San Diego, CA
Obstetric Hospitalist
Scripps Encinitas
Encinitas, CA
John H. Post III, MD
Orthopedic Surgeon
Medical Director
Training Bible Coaching
Rock Star Triathlete Academy
Charlottesville, VA
Roger David Seheult, M.D.
Assistant Professor of Medicine
Loma Linda University School of Medicine
Loma Linda University School of Allied Health
Loma Linda, CA
C. Wayne Weart, PharmD
Professor, Department of Pharmacy and Clinical Sciences,
Professor of Family Medicine,
South Carolina College of Pharmacy
Medical University of South Carolina
Charleston, SC
"Each presenter is a skilled lecturer and teacher and all are experts in their fields. Primary Care practitioners attending will learn the latest on various updates and drugs." according to Barbara Lyons, VP of Education, CEC.
Session II of the conference will be held the following week April 6-10, 2015.
Continuing Education Company, Inc. (CEC) is an independent, non-profit, 501 (c)(3) continuing medical education organization. They have been developing and presenting continuing medical education programs for over 23 years.Their mission is to develop and provide educational opportunities to improve the skills and knowledge of medical and healthcare professionals. They accomplish this mission by offering American Academy of Family Physicians (AAFP) accredited CME lectures, symposia, and conferences.
Educational activities are developed with the guidance of Continuing Education Company's Curriculum Advisory Committee. The committee, lead by their on-staff Medical Director is comprised of physicians, pharmacists, educators who have extensive clinical and CME experience.
The mission of Continuing Education Company, Inc. (CEC) is to improve public health by developing and providing educational opportunities to advance the skills and knowledge of physicians and other healthcare professionals. This mission is accomplished by assisting healthcare professionals in assessing their educational needs and providing them with evidence-based education which meet those needs.
VIsit their website at http://www.cmemeeting.org for more information on their educational conferences.