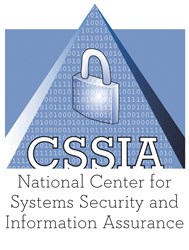 Palos Hills, IL (PRWEB) November 20, 2013
The National Center for Systems Security and Information Assurance (CSSIA) Center for Teaching and Learning is now offering 100% instructor-led, synchronous, distance-learning online courses with hands-on labs. Faculty across the nation has positively received these courses because it cuts all costs on the participant by not requiring travel.
CSSIA is an Advanced Technology Education resource center funded by the National Science Foundation, and since 2003 has trained over 3,000 instructors in cyber security related areas. Currently, CSSIA supports seven on-line complete courses and plans to develop additional courses including Digital Forensics, Hardening Microsoft, Linux OS Platforms and Cloud Computing. CSSIA has received requests for and distributed to over 125 institutions the curriculum elements for rapid deployment. Their virtual environment has been praised by academia and business partners nationwide. Companies such as VMware, LPI and EMC utilize the system to deliver their academic program content.
Teaching cyber security poses significant challenges compared to traditional technology courses. Most institutions will not permit tools and technologies involved in cyber security on their production networks. As a result of this problem, the staff at CSSIA has become national leaders in the area of virtualized teaching and learning technology. CSSIA's adoption of a virtualized teaching and learning environment has resulted in a standardized distribution system for content, collaboration with software and hardware vendors for easy replication and rapid deployment of complex labs. These ground-breaking innovations have enabled cyber security educators to develop curriculums that can easily be deployed and shared by institutions interested in teaching cyber security and cloud related programs.
Winter training sessions are now posted for the CSSIA Center for Teaching and Learning. If you are a faculty member at a community college, university or college, go to http://www.cssia.org to register. The trainings are either free or $99. Registration will be open until November 23rd. For more information, contact Lynn Dohm at 815-717-6546 or lynn.dohm(at)morainevalley(dot)edu.