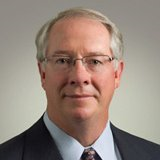 Hershey, PA (PRWEB) March 20, 2015
On March 2, 2015, Faherty Law Firm opened its doors to Pennsylvania property owners threatened by eminent domain and property rights abuse. The firm's founding attorney, Michael F. Faherty relocated his practice from Harrisburg to centrally-located Hershey, Pennsylvania to facilitate his statewide representation of private owners in eminent domain and property rights litigation matters.
Mr. Faherty leads the firm in the advocacy of private property rights providing condemnation counsel exclusively to Pennsylvania property owners. Throughout his more than 25 years of practice, Mike Faherty has amassed a wealth of experience in eminent domain law litigating cases across Pennsylvania. He represents property owners threatened by condemnors using eminent domain power to acquire private property for projects such as pipelines, transportation infrastructure, power lines, airports and other public uses.
Mike is a frequent author and lecturer with recent presentations on Marcellus shale property rights and issues facing landowners threatened by pipeline easements before the Pennsylvania Farm Bureau, the Pennsylvania State Association of Township Supervisors and various property owner groups. He is a contributing author to the Landowner's Guide to Pipelines, a publication of the Pipeline Safety Trust, and serves on the Eminent Domain Committee of the Real Property, Probate & Trust Section of the Pennsylvania Bar Association. Mr. Faherty is the only Pennsylvania representative to the Owners' Counsel of America, a national association of leading eminent domain attorneys and property rights advocates.
A Pennsylvania native, Mike graduated from Scranton Preparatory School and from Lebanon Valley College with honors. He earned a master's degree and graduate certificate in psychology from the University of Akron, where he became a member of the national honor society, Psi Chi. He attended law school at the Rutgers School of Law, Newark, New Jersey and served on the Womens' Rights Law Reporter. Before beginning his legal career, Mike worked as a training director and senior finance director for the Boy Scouts of America in New York City.
Joining Mr. Faherty at Faherty Law Firm is associate attorney, Tara B. Horvath, a 2012 cum laude graduate of Widener School of Law and 2007 graduate of Moravian College. Ms. Horvath was first introduced to eminent domain law in 2006 through an undergraduate and later a law school internship with Mr. Faherty. Upon graduation from law school, she joined a Camp Hill firm as a litigation associate until she returned to the field of eminent domain in October 2014.
Faherty Law Firm is located at 75 Cedar Avenue, Hershey, PA 17033 and can be reached by phone at (717) 256-3000. To learn more about the firm, our attorneys or to read Mr. Faherty's blog on Eminent Domain in Pennsylvania, please visit http://www.fahertylawfirm.com.