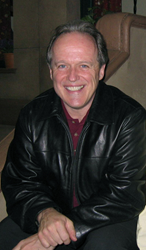 Amazingly, the only other countries that don't pay broadcast performance fees to recording artists are North Korea, China, and Iran, so it's high time that the U.S. eliminated itself from this axis of non-performance royalty payment.
Nashville, TN (PRWEB) April 30, 2015
Dr. E. Michael Harrington, Music Business Program (MBP) Faculty Chairperson at SAE Institute Nashville, has expressed his support for the 'Fair Play Fair Pay Act' of 2015, which is co-sponsored by congressional representatives Jerrold Nadler (D-NY), Marcia Blackburn (R-TN), John Conyers Jr. (D-MI), and Ted Deutch (D-FL). The bill would terminate AM and FM radio's long history of using sound recordings without paying royalties to the performing artists and record labels, and would also change the way that satellite, Internet, and streaming services pay for the music that's integral to their businesses.
"Efforts to have artists and record labels paid when their recordings are broadcast date back to the early career of Frank Sinatra," says Harrington, who recently shared his views about "Fair Play, Fair Pay" in a report on WZTV/Nashville. "Amazingly, the only other countries that don't pay these fees are North Korea, China, and Iran, so it's high time that the U.S. eliminated itself from this axis of non-performance royalty payment."
The 'Fair Play Fair Pay' bill emerged out of the Performance Rights Act (H.R. 848 and S.379), which was introduced in Congress in 2009. Internationally, there's no government or industry resistance to this type of legislation, notwithstanding the U.S. and the three countries mentioned above. The bill would allow small and local radio stations to pay minimal annual performance fees, with large radio corporations paying the bulk of the royalties. The National Association of Broadcasters (NAB), which is funded by these corporations, opposes its passage.
"The NAB has fought this idea for decades and spent millions doing so, but I don't buy their argument about the damage that the bill will inflict upon the radio industry because stations and networks throughout the world have been paying all of the parties for many years without any undue burden on their businesses," says Harrington.
"The future of recorded music lies in access, and that access is via broadcast and not the sale of physical or digital product. Because the recording industry has shrunk so much, it's clear that to sustain their business, record labels will need to put more effort into expanding the law to include themselves and their artists as recipients of royalties for their work."
About SAE
SAE Institute provides aspiring creative media professionals with a foundation of practical theory and valuable hands-on training in their chosen areas of concentration. Under the guidance of our faculty, which is comprised of working industry professionals, students gain the essential experience they need for entry-level jobs in the entertainment business. Our students are supported in their job searches by SAE's international network of alumni, many of whom are leaders in the music, film, game arts, and live performance arenas. We offer programs in audio technology across our seven US campuses, along with a music business program at select locations, all fully accredited and focused on preparing students for employment when they graduate. Bachelor's Degree programs in Animation, Audio, Film, Game Art & Graphic Design are available at the two locations of Ex'pression College, which is owned and operated by SAE Institute Group, Inc. SAE Institute Group, Inc. is a part of Navitas LTD. Learn more at USA.sae.edu.
About Navitas
Navitas is an Australian global education leader, providing pre-university and university programs, English language courses, migrant education and settlement services, creative media education, student recruitment, professional development, and corporate training services to more than 80,000 students across a network of over 100 colleges and campuses in 27 countries. Learn more at Navitas.com.