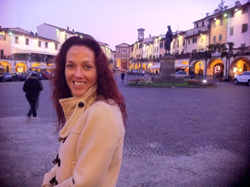 Bellingham, Washington (PRWEB) June 08, 2015
Fairhaven Health is pleased to announce the addition of Virginia E. Morrison, Esq. to our team. Virginia recently joined the company as the Vice President of Sales, and will be heading up the international distribution and domestic clinical sales efforts. She is a University of Michigan Law School graduate, who practiced employment law before transitioning to the dietary supplement industry, where she has specialized in natural products for promoting reproductive health and fertility.
Virginia will be representing Fairhaven Health this month, June 14-17, at the European Society of Human Reproduction and Embryology Annual Meeting in Lisbon, Portugal. If you will be at the show, we invite you to stop by Booth A44 and visit with Virginia and her Fairhaven Health colleague, Suzanne Munson, Vice President of Product Development & Compliance. Virginia represents Fairhaven Health's longstanding and continued commitment to integrity and quality, and its desire to help as many customers as possible realize their dream of having a baby or expanding their family naturally.
About Fairhaven Health
Fairhaven Health manufactures a line of natural, doctor-designed products to promote fertility, pregnancy, and nursing health. They provide ovulation prediction tools, natural fertility supplements, prenatal vitamins, and breastfeeding support products, all of which are manufactured in U.S. GMP-certified and FDA regulated facilities, and distributed around the world.