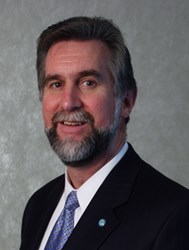 Bob brings an unparalleled background in aerospace, as well as seasoned executive experience, which will provide depth and perspective to the range of Fairmont's studies. We are very privileged to have him on board.
Boston, MA (PRWEB) August 19, 2013
Fairmont Consulting Group is pleased to announce the Dr. Robert Lindberg has joined the firm as a Senior Advisor. Bob joins Fairmont from the National Institute of Aerospace, where he was the President and Executive Director. He is an accomplished executive with career experience that spans government, industry, academic and non-profit sectors. Bob brings long-standing experience in corporate strategic development, aerospace program management, and corporate development. He also brings technical expertise in spacecraft design and development; launch vehicle design, development and operations; space technology research; aeronautics research; and airspace systems.
From 2003 through 2012, Bob served as the first President and Executive Director of the National Institute of Aerospace, where he provided strategic leadership and general management for all operations. Under his direction the Institute grew rapidly from a start-up into a $35M enterprise through expansion of its research, graduate education, outreach and economic development programs.
From 1987 through 2002 Bob served in a wide range of roles with increasingly managerial and executive responsibility at Orbital Sciences Corporation. As Director of the Advanced Projects Group, Bob was responsible for defining and developing new engineering initiatives to expand Orbital's businesses in launch vehicles, transfer vehicles and satellite systems. Later, he led the development of NASA's X-34 experimental rocketplane as Vice President and Program Manager. As Senior Vice-President for Space Business Development, Bob led marketing and sales for Orbital's businesses in spacecraft systems, spacecraft subsystems and components, and engineering technical services for NASA, military, commercial, and international customers. As Senior Vice President for Defense Programs, Bob was tapped to establish a new corporate office, reporting directly to the CEO, to focus and direct the strategic thrust of defense and intelligence new business activities across the three major operating groups of the corporation: launch systems, space systems and advanced programs. He worked directly with operating group general managers to identify key near-term opportunities, develop comprehensive pursuit strategies, and build long term objectives. Throughout his term at Orbital, he played a key role in numerous corporate M&A activities. Previously, Bob served in various technical and leadership roles at the Naval Research Laboratory.
"We are pleased to have Dr. Robert Lindberg join us at Fairmont Consulting Group," said Managing Director, Jay Wynn. "Bob is a seasoned executive with an unparalleled background in aerospace technology, and he will bring valuable depth and perspective to the range of Fairmont's studies and analysis for our clients. We are very privileged to have him on the Fairmont team."
Bob is the author of 35 journal articles, conference papers and technical reports; editor of two books; and was executive producer of the television series NASA 360. He has held academic positions at both George Washington University (Department of Civil, Mechanical and Environmental Engineering) and the University of Virginia (Department of Mechanical and Aerospace Engineering). He received his BS in Physics with distinction from the Worcester Polytechnic Institute, his MS in Engineering Physics from the University of Virginia, and his doctorate in Mechanical Engineering from Columbia University. He is a Fellow of the American Institute of Aeronautics and Astronautics and the American Astronautical Society, and also serves on the Board of Directors of the AIAA.