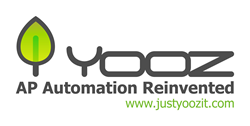 AP Automation by Yooz has transformed how we do business and given us a competitive advantage. It means having relevant information when you want it and where you need it.
DALLAS FORT WORTH/SOUTHLAKE, TX (PRWEB) February 18, 2016
Falcon Holdings Management, the nation's largest franchisor of Church's Chicken and other leading restaurant brands such as Long John Silver's, Hardees and A&W, has achieved significant efficiency gains in its financial workflow thanks to Yooz, a cloud-based platform for end-to-end accounts payable (AP) automation.
Falcon Holdings, founded in Westlake, Texas in 1999 is managing a total of 300 restaurants in 15 states and growing rapidly, adding 30 new locations in 2015 and aiming to add another 50 this year. To streamline its financial workflow from invoice to payment, the privately held company turned to Yooz. The cloud service has enabled it to quickly implement an end-to-end process to power its expansion into new brands and geographies.
"AP Automation by Yooz has transformed how we do business and given us a competitive advantage. It means having relevant information when you want it and where you need it," said Giovanna Koning, CFO Falcon Holdings. "As a franchisee, we live and breathe our sales comparables for each day. With Yooz, our operators, regional managers and the executive team can see almost instantly how they are doing from a spending standpoint with the information that is readily available at our finger tips."
Powered by Yooz, Falcon Holdings managers at different levels of the company can easily upload thousands of invoices per month, have them automatically GL-coded and forwarded to the right staff members to review, approve and initiate payment -- even on a smartphone. Since Yooz is tightly integrated with Falcon's ERP system Microsoft Dynamics GP and electronic payments provider Nvoicepay, the holding company now has an end-to-end solution that's ready for continued growth.
"Falcon's experience proves that Yooz saves enterprises time and money in an area that has traditionally been overlooked: the accounting department," said Laurent Charpentier, chief innovation officer at Yooz North America Inc. "Financial intelligence doesn't stop with the CFO. Restaurant operators on the frontlines want technology that they intuitively understand and that's as easy as personal banking on a smartphone. Yooz gives them this experience."
Falcon can add and train a new location to the service in a matter of minutes, making it instantly become part of a more efficient financial workflow. The cycle time from entry to payment has shrunk from a month to just days, Koning explained. This has allowed them to eliminate shipping paper documents around the country, preventing erroneous or duplicate data entry, and substantially minimizing lost documents. Dashboards enable the CFO to get a quick overview of key financial metrics and, if necessary, drill down to individual vendors and invoices.
Falcon Holdings has realized so much value from its Yooz implementation that, this year, the company is providing cutting-edge AP Automation to an additional 100 restaurants nationwide that it manages under service contracts.
To see how Yooz helps franchises around the country, visit booth 139 at the Annual Convention of the International Franchising Association, taking place in San Antonio, TX, from February 20-23, 2016.
About Yooz:
Yooz brings intelligence to AP automation. It is designed and built for the era of cloud computing, empowering medium-sized and large businesses to streamline their financial workflow in order to save time and money. Yooz was initially developed and launched by ITESOFT (PARIS: ITE), a European company that has for more than 30 years been a leader in intelligent document capture and process automation. Yooz is now an independent company within ITESOFT-Yooz Group and has more than 1,300 customers. For more information, visit http://www.justyoozit.com and follow us @justyoozit.