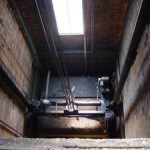 Occupational Safety and Health Administration (OSHA) are investigating the incident to see if there were any safety violations at the site
New York, N.Y (PRWEB) August 05, 2013
A worker who fell down an elevator shaft and suffered injuries at a Staten Island construction site had to be rescued by an entire team of firefighters. Based on a news report in The Staten Island Advance the incident occurred July 11 at the construction site of an upcoming courthouse in St. George. The male worker was in the elevator shaft on the sixth floor of the structure at 26 Central Ave. when he fell down one level to the fifth floor, the report states.
The worker suffered a broken ankle and arm and the injuries are not believed to be life-threatening, according to the article. The worker's fall was broken by the ductwork, which prevented him from falling all the way down the elevator shaft. Officials with the Occupational Safety and Health Administration (OSHA) are investigating the incident to see if there were any safety violations at the site, according to the report.
This accident reiterates the importance of workplace safety, especially fall safety at construction sites, said accident attorney Kenneth A. Wilhelm. "Based on the cases we have handled, falls are the most common cause of construction site related injuries. Sadly, we find that these types of incidents, which leave workers severely injured and permanently disabled, can be entirely prevented by adopting safety procedures prescribed by OSHA."
Wilhelm says workers who have been injured have legal rights and can claim workers' compensation benefits, which will help them cover medical expenses and a portion of their lost wages. "If it is determined that a party other than the employer caused the accident, that individual or entity can also be held liable. Such 'third-party' claims are often worth a lot more to workers and their families than workers' compensation benefits. They can be a source of tremendous support during a very difficult time in their lives."
About the Law Offices of Kenneth A. Wilhelm
The Law Offices of Kenneth A. Wilhelm is a personal injury litigation firm with an unwavering dedication to its clients. With more than 41 years of experience, our firm strives to obtain the best compensation for those who have been injured or those who have lost a loved one due to an accident or by someone else's negligence. We handle cases dealing with personal injury, medical malpractice, wrongful death, workers' compensation, dental malpractice, motor vehicle accidents, rape, paralysis, comas, seizures, false arrest, lead poisoning, trips and slips and falls, elevator accidents, construction accidents, Erb's palsy, cerebral palsy, brain damage, blindness, hearing loss, dog bite cases, fire and smoke inhalation accidents, bicycle accidents, falls from windows or scaffolds, and many other types of accidents and injuries.
Please contact us TOLL FREE 24 hours a day, 7 days a week at 1-800-WORK-4-YOU (1-800-967-5496). WE CAN EVEN COME TO YOU. There is no attorneys' fee unless we recover money for you. We can also help with personal injury cases in New Jersey, Connecticut, Pennsylvania, or Florida. If you have been seriously injured in any of the 50 U.S. states, please call us and we will try to help you with your case.
Other TOLL FREE phone numbers for us are:
1-800-RADIO-LAW, 1-888-WYPADEK, OR 1-800-LAS-LEYES
The Law Offices of Kenneth A. Wilhelm
445 Park Ave, 9th Floor
New York, NY 10022
(212) 545-7373
Please visit us at: http://www.WORK4YOULAW.com