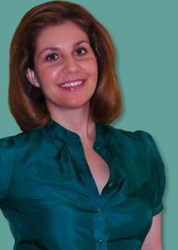 Cincinnati, Ohio (PRWEB) September 30, 2013
Just because school is back in session doesn't mean all fun must come to a grinding halt. Freebie Finding Mom has put together fun, frugal, and seasonal crafts that are sure to get even the littlest crafters geared up for fall.
To kick the season off, Freebie Finding Mom shares 50 Fall Crafts for Kids. These crafts will motivate kids to exercise their creativity and imagination as well as appreciate the great outdoors. To help save money, many of the crafts on this list make use of items supplied by Mother Nature like a Leafy Hedgehog made with beautiful fall leaves.
Trying to make the house look spook-tacular in time for Halloween? Freebie Finding Mom can help - just head on over to 25 Printable Halloween Decorations. These free printables are just the trick to get everyone in the mood for a few tricks and treats.
Before long it'll be time for Thanksgiving, and Freebie Finding Mom is one step ahead of the game. She's created 25 Preschool Thanksgiving Crafts to keep little crafters busy and get the house ready for that yearly feast. Who knew there were so many ways to make a turkey? For instance, do not throw that old toilet paper roll away. It can be transformed into the body of a turkey.
This fall season, trust Freebie Finding Mom to provide fun, frugal, seasonal crafts that even the littlest crafter and the slightly DIY-challenged can pull off!
FreebieFindingMom.com is written by a money saving, savvy shopping mom that offers freebie finding tips, coupon tips, and bargain hunting tips to consumers. The advice Kelli provides comes from world experience and a financial background. She is passionate about helping consumers save big money and have fun along the way. She offers the best daily freebies, online bargains, printable coupons, DIY projects and more. Follow her on Facebook, Twitter, Google Plus, YouTube, or her new obsession, Pinterest.