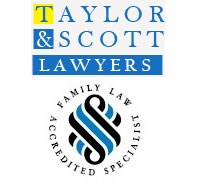 We're getting a lot of clients now deciding to divorce after their kids have grown up
Sydney, NSW (PRWEB) July 29, 2013
In late May 2013, the Sydney Morning Herald published an article about the increased number of divorces happening amongst families whose children have grown up and left home. With the number of separations steadily climbing for empty nesters, divorce is becoming more accepted by the general public. Since the report, the Family Law specialists at Taylor & Scott Lawyers have noticed a rise in the demand for their divorce and separation services, "We get a lot of clients who've decided to divorce since their children have grown up" says practice solicitor Mr. Mark Youssef.
It's arguable that traditional wedding vows make couples commit themselves to their spouse for life. This steadfast custom has been so deeply ingrained in much of western culture that it has kept countless couples together in unhappy marriages, despite the negative consequences it has on the entire family.
But this old convention seems to be wavering with a recent report unveiling the general public's more lenient view on divorce. In particular, it noted that marriages are now coming to an end once the family's children have grown up. With more people accepting parental breakups, the professional Family Law team at Taylor & Scott Lawyers have seen their demand for divorces and separations rise.
"We've seen some correlation between our family services and the SMH article" says Mr. Youssef, "We're getting a lot of clients now deciding to divorce after their kids have grown up."
Mr. Youssef further says of this growing group of Family Law clients, "They're generally in the 50 to 60 year old age group. It seems it's at this point in their lives, after the child rearing is complete, when they realise it's the right time to move on in separate directions."
The extensive experience and abundant resources of Taylor & Scott Lawyers ensure they're able to help families with all aspects of Family Law, such as: separation, divorce, property settlements, financial agreements, and so on. "We believe this trend will continue and so will the demand for our Family Law services" remarks Mr. Youssef of the public's increasing acceptance of divorce.
Although highly accomplished in all areas of family law, "the most common case we deal with is definitely divorce and property settlements, whereby the separating couples must divide up any property between them."
What's more, Taylor & Scott Lawyers deal with separation on a daily basis and are "aware that it's the end of a relationship, which often creates emotional and financial stress, so we manage it with the utmost sensitivity."
With the recent Sydney Morning Herald article published about rising divorces amongst spouses with grown up children, the Family Law team at Taylor & Scott Lawyers has observed a parallel to the news with the demand in their separation and divorce services. Although becoming more widely accepted, Taylor & Scott Lawyers understands the delicate nature of divorce and handles all cases with great care and in confidence. Taylor & Scott Lawyers have several locations around New South Wales and can provide effective support in the difficult area of family law. To arrange an obligation-free initial consultation with one of our family law specialists at a fixed fee, call 1-800-600-664 or click here for more information.
About Taylor & Scott Lawyers
The highly renowned team at Taylor & Scott have helped thousands of NSW clients over the past century achieve justice in all areas of the law. Taylor & Scott Lawyers' finely tuned skills bolster their chances of success while their superior customer service ensures clients feel protected and secure during the entire process.
Taylor & Scott's affordable expertise range over many sectors of the law, including but not limited to: compensation law, property law, family law, criminal law, estate planning and wills, immigration, employment & industrial relations and more. To learn more about their team, visit: http://www.taylorandscott.com.au/our-people