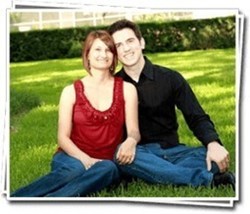 (PRWEB) February 14, 2014
The owner finance plan helps families that have been displaced as a result of foreclosure, job loss and credit difficulties. In addition, there are a lot of families still trying to recover from the 2008 financial crisis. Many of these families have a foreclosure on their credit history now, and as such most banks simply refuse to loan.
With owner finance, Feltus Family Homes originates the loan after they buy the house, rehab it and then provide a new home for a family that's having difficulty qualifying for a conventional loan. This helps to fill a void in the local market place that most banks will not consider. The new family moves in with a down payment, and then pays the mortgage on a 15 or 30 year term.
Feltus Family homes buys houses in the Dallas – Fort Worth area; homeowners don't have to worry about extra costs on repairs or realtor commissions and more.
Home sellers can now find an affordable choice with Feltus Family Homes. The company buys houses and does not charge any costs, realtor commissions, or repair fees. Purchasing homes throughout the Dallas – Fort Worth metroplex, it will buy a house no matter what the price or condition is. The company also serves Arlington, Denton, Grand Prairie, and other communities.
Feltus Family Homes can help if one needs to sell their home quickly. It also helps clients with properties needing repair and works with unwanted rentals, inheritance or estate properties, vacant properties, and liquidation. In fact, it provides a fair offer based on property worth and how many repairs are needed.
The process starts by contacting the company, either by phone or email. Schedule an appointment and a professional will walk through the property and provide a cash offer. A date for closing is then scheduled, at which time the documents are signed and cash handed over.
Homes can be closed and transactions completed, barring additional issues, between 9 to 14 days.Visit http://www.feltusfamilyhomes.com for more information.
About Feltus Family Homes
Feltus Family Homes buys houses throughout the Dallas – Fort Worth metroplex and other communities. Houses are purchased regardless of their condition, without any closing costs, realtor commissions, or repair costs to the seller. It is an independently owned and operated family business located in North Texas.