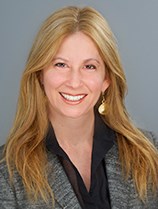 Family Offices need to follow best practices in managing their workforce to avoid costly litigation.
New York, NY (PRWEB) November 16, 2013
Moses & Singer LLP hosted a major event on Nov. 13, 2013 aimed at Family Office executives and their advisors who help manage these private wealth management firms dedicated to the personal, investment, and legacy needs of individual families with $50 million or more in financial assets. More than 50 people representing prominent families throughout the New York area attended this sold-out event.
Moses & Singer's panel discussion, led by Jon Carroll of Family Office Metrics LLC focused on three key areas affecting Family Offices: 1) Avoiding mistakes in multi-generational wealth management, 2) Best practices in managing the workforce and 3) Impact of major changes in the regulatory environment.
Gideon Rothschild, Partner and Chair of the Firm's Trusts and Estates practice discussed how Family Offices can reduce litigation risk with proper planning. "Even though many Family Offices represent single families, conflicts and risks can easily emerge – both internally and externally. The right strategies can strike a balance between individual control and wealth preservation for the next generation while minimizing tax obligations." He further discussed the benefits of private trust companies.
With respect to management of the Family Office, Kimberly Klein, a Partner in the Firm's Litigation and Labor practice groups, stressed the importance of reaching out to employment counsel prior to litigation being commenced or threatened. "Even if the Family Office is small, managers need to put in place certain practices to minimize risk." Among the best practices Kimberly emphasized are the importance of having an employee handbook, non-disclosure agreement, waiver of expectation of privacy, arbitration agreement and severance and release agreement. "Having the right policies, procedures and documents in place can help avoid litigation, or, in the event the company is sued, put it in the best possible position to defend itself."
Allan Grauberd, Partner in the Corporate practice and Chair of the Securities and Capital Markets group provided an update on regulations affecting Family Office investment activity. Key topics included: a) How Rule 506 offerings permitting public advertising impact Family Offices, b) Why Family Offices need to be able to identify "bad actors" and c) The latest on the proposed crowdfunding regulations. He noted that the new securities regulations are causing major changes in the private placement market and that Family Offices needed to be aware of these changes.
Visit the Moses & Singer website for more information about the Family Office Forum and to read additional articles on this subject. Founded in 1919, Moses & Singer serves the legal needs of successful businesses, families and individuals in New York and worldwide.