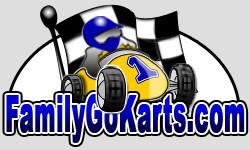 When families are active together they communicate better and create healthy habits that can last a lifetime.
Minneapolis, MN (PRWEB) November 22, 2013
The Centers for Disease Control list television and media as a contributing factor to childhood obesity. Kids who spend too much time playing video games, watching television or texting on their iPhones are at greater risk for asthma, heart disease, joint pain, type 2 diabetes, social discrimination and low-self-esteem according to the CDC.
Parents know how difficult it is to pry game controls and cell phones from their child's grip. When technology brings the world to their fingertips there's little motivation for kids or teens to get out into the real world and play a game of ball or join in other physical activities with friends. What can compete with knocking over a bank to earn another million dollars in Grand Theft Auto or spending hours texting friends about things that happened in school earlier that day?
The excitement of riding your own ATV is one thing that can compete, and Family Go Kart is making it easier than ever for families to get off the couch, get outside and enjoy the great outdoors together. Off-road riding is an exhilarating activity that teaches kids self-confidence, improves coordination and strengthens mental and physical agility. Families who own an ATV often enjoy camping, hiking and other outdoor adventures together.
When families are active together they communicate better and create healthy habits that can last a lifetime. The company that's become synonymous with "family fun" has found a new way to promote a healthier lifestyle. By launching a new financing program, Family Go Kart.com is giving more families the opportunity to enjoy an outdoor hobby everyone can do together.
About FamilyGoKart.com
Family Go Kart supplies customers by catalog and Internet. For more than 23 years their focus has been customer service. They are proud to provide high-quality products at the best value. Family Go Kart welcomes questions and correspondence from their customers. Your satisfaction is guaranteed.
Family Go Kart Financing Terms: With approved credit, some restrictions apply. Interest rates vary from 8.3% to 24% depending on credit score and history with this Consumer Lease to Own Program. Terms from 24 to 60 months. Minimum 550 credit score required. Shipping charges may apply. Other items available to well-qualified applicants. Financing available in all states.