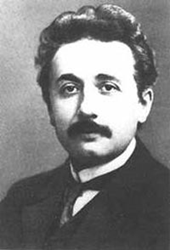 (PRWEB) May 12, 2014
Even as a recently developed website, FamousPhysicists.org is an excellent resource for people who want to find information or facts about the most popular physicists. The website has pages for physicists from all kinds of backgrounds. The website provides a biography for each physicist and goes into detail his or her greatest legacies, ideas, and teachings.
On the website, visitors will be able to find a compilation of summaries and basic biographical details of each physicist. The box for each physicist includes a link that leads to a more detailed biography. Each of these individual pages has a portrait and biography. Information includes birthday, location of origin, and characteristic achievements, theories, and ideologies.
Famous Physicists has a design that, while simple, is clearly marked, straightforward and easy to use.
The creators of the site had had previous success with a similar site in the past. When asked of their motivation, they said, "We love science and history. Physicists have some of the most interesting upbringings. Their great achievements often came with great sacrifice and challenge, but we don't learn of that in physics classes. That's where Famous Physicists comes in. It is a website that can fill that gap for people that are interested in these great scientists. Of course the biographies of physicists aren't necessary to learn science, but we just want those to be available for people who are interested."
The website founders strive to feature as many physicists as they could think of. Time period and nationality are not distinguished; as long as any physicist has contributed significantly to modern physics, he or she is featured.
Despite being newly launched, Famous Physicists has tons of information about the most renowned physicists around the globe. The website is rapidly becoming a top online resource in its niche. The website has been able to draw tons of visitors who flock to the website to learn more about the history of physics and these scientific pioneers.