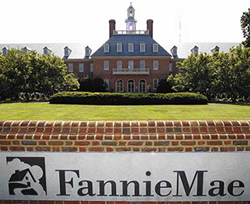 "This incentive will provide more opportunities for families to find a property to call home. Prospective buyers can search for properties and easily identify how many days remain on a property's FirstLook period." ~ Jay Ryan, Vice President of REO Sales
Minneapolis, Minnesota (PRWEB) February 17, 2014
Two new announcements impact Minnesota homebuyers favorably. First, Fannie Mae announced help to cover home closing costs for buyers purchasing HomePath properties. Secondly, mortgage rates dropped even though expectations were for them to climb in January. Qualified home buyers should move quickly as both opportunities to buy a home with less money have a short window where applicants may benefit.
"Coupled with the unexpected help from Fannie Mae with closing costs, home mortgage rates went down instead of up. Fannie Mae, Freddie Mac, the Mortgage Bankers Association and the National Association of Retailers all voiced expectation that mortgage rates would increase by 0.3 percentage points or more, beginning in January. Rarely do we see such a positive outcome as yields on 10-year treasuries shrank from investors driving up bond prices," says Jenna Thuening, owner of Home Destination.
Minnesota is one of 27 states that gain this helping hand from Fannie Mae. The 27 states are: AZ, CA, FL, IA, ID, IL, IN, KS, MA, MD, ME, MI, MN, MO, NE, NH, NJ, NM, NV, OH, OR, PR, TN, VA, WA, WI, WV. Right one on the top of the home page in slider one at HomePath, buyers in these states are urged to "Act Now"! Fannie says those who are searching will find single-family homes, condominiums, and town houses to choose from. To be eligible the following applies:
1) Homebuyers need must submit offers by March 31, 2014, and close on the home before June.
2) The incentive means that qualified buyers may receive up to 3.5% of the final sales price to pay closing costs.
3) Property must be in an active First Look period.
4) Offer is only for owner occupied homes; buying a home for rental income does not qualify.
The Federal Reserve December announcement that it would begin tapering purchases of mortgage-backed securities was expected. Subsequently, major housing forecasters had ample reason to join chorus in predictions that rates would jump in Quarter 1 of 2014. What followed was not expected. Economists were amiss in guessing the investor response to the Federal pull-back of moving money our of emerging markets into U.S. Treasuries, creating a downward turn on home-loan rates as one can find by following Zillow's mortgage rate feature for Minnesota.
"The drop in the last month proved forecasters wrong. I was surprised by what happened in the bond market. Everyone was surprised. It was completely unexpected that mortgage rates would fall after the Fed began tapering." said Douglas Duncan, chief economist of Fannie Mae as quoted in Bloomberg's Homebuyers Get Break as Loan Rates Defy Fed Tapering article . "For someone in the market to buy, it's an opportunity to turn back the clock on rates, but there's no indication it's anything but a temporary reprieve. In the long-run, the Fed's exit means sustained upward pressure on rates."
Buyers have good reason to take Duncan seriously. The Federal Reserve's January 29th press release reinforced that it "will take a balanced approach consistent with its longer-run goals".
"More affordable borrowing costs may make the difference for some Twin Cities home buyers. Others may find that Fannie Mae's offer to help with closing costs on a metro HomePath dwelling is just enough to tip them into making a home purchase this spring. The cost benefits may help a number of buyers absorb the increase in home prices that pushed financing of a home into the future," comments Thuening. Buyers can revisit the timing of their purchase and may well determine it possible to move ahead now given these breaks. "Buyers are permitted to use the closing cost savings to buy down their interest rate through upfront points, saving even more in the long haul."
Prospective Twin Cities homebuyers who thought reduced rates were in the past, have another opportunity. Home Destination has helped hundreds of metro buyers get past challenges and gain the title to a new home. Call 612-396-7832.