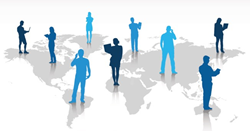 Local citations can help you beat out local competitors in the local listings of Google's search engine pages.
Seattle, WA (PRWEB) February 13, 2015
In the fast growing world of internet marketing and search engine optimization, organizations strive for higher Google search results. With competition high for many businesses, SEO can be a long and often unsuccessful process.
Fannit Marketing Services is now offering top search results with their new Local SEO 7-Pack program. Pairing an organization's SEO and local citations is a great way to not only increase the amount of listings a company has on Google, but it also helps attract a more focused audience.
Learn more about Fannit Marketing Services' Local 7-Pack program by going to their website: http://fannit.com/local-seo-services-7-pack-pr/
The Local SEO 7-Pack is a local map listing on the first page of a Google search. By ranking though this 7-pack, potential customers can easily see a company's information, including address, phone number and website. Fannit Marketing offers the Local 7-Pack program to help clients become higher ranked, more visible and easily reachable for their customers. Check out Fannit Marketing Services to learn more about the Local 7-Pack program and how it can increase Google rankings and ultimately attract more customers to a business.
About Fannit
Fannit.com is a full service internet marketing agency that helps companies increase their online presence through engaging and well placed content. They service Seattle area and U.S. based companies with Content Marketing, SEO, PPC, E-mail, Press Release, and Conversion Rate Optimization.
Fannit
2911 Hewitt Ave
Everett WA 98201
425-359-7989