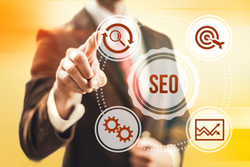 Yelp can help your business grow by building brand reputation, trust, and local citations that show Google you're worth ranking.
Seattle, WA (PRWEB) March 05, 2015
Yelp has always been known for its food-related business information, but recently business owners and marketing managers in other industries have become increasingly aware of the effects that reviews —good or bad — have on a business and the impact these local citations can have on marketing.
Fannit's newest article shares the pros and cons of Yelp for businesses. They share that Yelp comes in just behind Google's own business reviews and is the second most important review site out there.
The article starts off by sharing the benefits of Yelp, explaining a little bit of how Yelp works along with how user reviews on Yelp can build brand awareness, trust, and user engagement for a business. In discussing brand trust, Fannit says this: "Readers trust reviewers. The more positive reviews you have, the more likely a searcher is to use your business."
But as great as Yelp is, there are also negative aspects. As the use of Yelp grows in new businesses and industries, the competition also grows. If a company isn't taking advantage of Yelp, they are going to lose out. In order for Yelp to help a business, the owner or marketing manager must understand the importance of a local SEO strategy and either manage their Yelp account (and other local citation sites) themselves, or outsource to an inbound marketing company that can provide these SEO services.
Fannit offers local SEO management services to help businesses rank higher, grow brand awareness, and ultimately increase sales. Contact Fannit today to learn more about their local SEO 7-pack program.
About Fannit
Fannit.com is a full service internet marketing agency that helps companies increase their online presence through engaging and well placed content. They service Seattle area and U.S. based companies with Content Marketing, SEO, PPC, E-mail, Press Release, and Conversion Rate Optimization.
Fannit
2911 Hewitt Ave
Everett WA 98201
425-359-7989