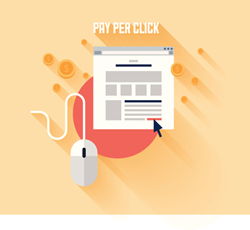 Beginners and inexperienced PPC managers often make mistakes — costly mistakes.
Seattle, WA (PRWEB) March 03, 2015
"Gaining traction on SEO and content marketing can take time, and holding the number one ranking is difficult no matter how skilled your marketing team is," Fannit states. "This is why PPC advertising can be such an enormous asset — whether you are just starting out or have been around for years."
Their recently released article explains that PPC (pay-per-click) has the ability to deliver targeted traffic, but it requires the technical know-how of a PPC analyst to make it effective and powerful. This, among many other reasons, is why many small and even mid-sized businesses outsource to a PPC expert to manage their accounts, write ad copy, and design landing pages.
Fannit explains in their article that successful PPC management requires a large time commitment, especially for those who are just beginning in this complex area of online marketing. Beginners and inexperienced PPC managers also often make mistakes - costly mistakes. Hiring a PPC manager can prevent these mistakes and mismanagements, as he or she will have the know-how and experience to run a paid search campaign efficiently while staying in set budgets.
To learn more about Fannit's PPC management services, click here.
"At Fannit, we don't just offer our clients PPC management," Fannit concludes. "We also have an SEO team with years of experience that can lend their expertise to our PPC manager. The additional benefit of their insight and input can help make PPC campaigns, and the website as a whole, function more beneficially, thus increasing ROI."
Business owners and CEO's who are looking for a sure way to increase ROI and help boost leads would do well to read up on Fannit's online marketing services and pay-per-click management opportunities.
About Fannit
Fannit.com is a full service internet marketing agency that helps companies increase their online presence through engaging and well placed content. They service Seattle area and U.S. based companies with Content Marketing, SEO, PPC, E-mail, Press Releases, and Conversion Rate Optimization.
Fannit
2911 Hewitt Ave
Everett WA 98201
425-359-7989