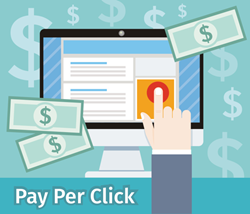 Misinformation and misconceptions about the efficacy and sustainability of PPC marketing prevents many business owners from being able to benefit from good PPC marketing management.
Seattle, WA (PRWEB) February 17, 2015
Business owners and CEO's receive a much needed check in regards to pay-per-click (PPC) marketing in the latest article from Fannit.com. Many myths and misconceptions have arisen due to poor PPC management, old industry habits, and misinterpretation of data that far too many people still think to be true.
"When it comes to marketing, there is an awful lot of information swirling around out there in the vortex of the World Wide Web," says Fannit, "There are lots of opinions that have been perceived as fact, and are now a commonly held misconceptions which cause problems for PPC managers."
Fannit's article gives 9 of the most commonly held misconceptions about PPC. Many of these issues they state to be the cause of poor PPC management.
These failed PPC campaigns understandably leave a sour taste in the mouth of the losing CEO's, and it's only natural that they would want to talk about it. Fortunately, many of the issues that arise from poor PPC management can be reversed, or removed, by good PPC management and 'white hat' industry tactics.
For each misconception, Fannit helps clarify why the idea is false. Some examples would include the idea that PPC is bad for business, PPC is expensive, and that once a business has good organic rankings, they don't need PPC anymore. Any of these ideas sound familiar? If so, it's time to read up on PPC in this helpful article from Fannit.com.
Business owners and CEOs that find themselves in need of an experienced and skilled PPC manager can contact them to discuss their PPC management services.
About Fannit
Fannit.com is a full service internet marketing agency that helps companies increase their online presence through engaging and well placed content. They service Seattle area and U.S. based companies with Content Marketing, SEO, PPC, E-mail, Press Releases, and Conversion Rate Optimization.
Fannit
2911 Hewitt Ave
Everett WA 98201
425-359-7989