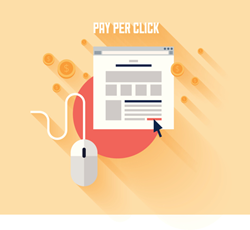 Understanding negative keywords can save your company's brand reputation.
Seattle, WA (PRWEB) March 10, 2015
For all those that are new to navigating the confusing waters of pay-per-click (PPC), the recently released article from Fannit.com can help to clear up the haze — at least around negative keywords, anyway. Fannit explains in their article that, simply put, negative keywords are words that are given to Google as parts of keywords or keyword phrases that a businesses ad should never pop up for.
"Negative keywords help to control costs and keep your ad targeting as relevant as possible. As you have probably already deduced, the main reason to include negative keywords is to prevent your ads — and therefore your brand — from showing up alongside search queries that are irrelevant at best and offensive at worst," Fannit says.
They can protect businesses brand names from being associated with distasteful searches, help to reduce bounce rate and improve click-through-rate and user engagement — not to mention increasing overall website health by appealing to Google.
Fannit talks about their strategies for handling negative keywords as well — to learn more about their PPC management services, click here.
They explain that maintaining a close eye on search queries is one aspect, while another is choosing the right keywords at the outset of the PPC campaign. "Before we launch we compile a list of negative keywords that we continue to refine in the months to come. This list is based on current keyword choices, as well as general lists of negative keywords that should be avoided," Fannit says.
Their article helps those learning the skills get another step ahead by offering lists of negative keywords that should (for the most part) always be avoided. Anyone considering PPC management should take a look at their series on PPC campaign management or contact them to talk about their PPC management services.
About Fannit
Fannit.com is a full service internet marketing agency that helps companies increase their online presence through engaging and well placed content. They service Seattle area and U.S. based companies with Content Marketing, SEO, PPC, E-mail, Press Releases, and Conversion Rate Optimization.
Fannit
2911 Hewitt Ave
Everett WA 98201
425-359-7989