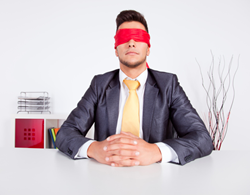 Seattle, WA (PRWEB) January 09, 2015
Fannit.com, an inbound marketing company based in Seattle, WA, talks about the 3 things that CEOs and business owners don't feel comfortable bringing up to their marketing teams. This reticence, however, is actually hurting their business and damaging the effectiveness of their marketing teams, according to the article.
These issues primarily orbit around communication - not understanding SEO or what it does for their company, reports that are not in a format that they can readily understand, and lack of the visibility necessary to communicate the successes from SEO campaigns.
The article expresses that a resolution to these 3 issues is hugely important to Fannit. They advise that if business owners find these 3 issues are constantly popping up, it is a big indicator that there is something going wrong with the marketing team or marketing strategy.
"When faced with a question of 'How does SEO help us get new business?', the first answer most SEO firms give is the proverbial, 'it's complicated!'" says the article, "As you talk with these firms it might feel a bit like you are being fired upon by an 'SEO machine gun'. As you hear words wiz by as you take cover – key words, link juice, Google algorithm, onsite optimization — the list could go on and on."
Fannit's article provides insight into how to resolve these serious issues. As far as they are concerned, the first step is to talk about it. From there, the marketing team can work to make the changes, or the business owners can realize it's time for a marketing change to a new team.
To learn more about Fannit's inbound marketing services, follow this link: http://seattle-seo.net
About Fannit
Fannit.com is a full service internet marketing agency that helps companies increase their online presence through engaging and well placed content. They service Seattle area and U.S. based companies for content development, SEO, PPC, E-mail, Press Release, and Website Funnel Optimization.
Fannit
2911 Hewitt Ave
Everett WA 98201
425-359-7989