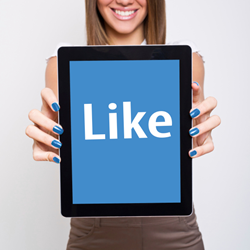 Facebook marketing can be a great way to expand your ad reach without having to pay for ad placement.
Seattle, WA (PRWEB) November 27, 2014
"With the large amount of changes in Facebook over the last few years, reaching an audience has become a much more difficult task," Fannit.com explains in their recent article on marketing via Facebook.
"By using the following tips, you can expand your Facebook marketing reach without having to pay for ad placement — a perfect and workable solution for those businesses that have a tight marketing budget," they continue.
The article from Fannit.com explains how marketers can use images and videos via Facebook to keep their audience alive and interested in their company.
Moreover, marketers can also offer coupons, discounts, or deals via Facebook in order to entice viewers. The article also references interactive content that attracts viewers and keeps them interested for a longer period of time.
"Keeping your audience as entertained as possible will make a big difference in keeping them interested in your business," Fannit advises marketers. "Facebook users aren't looking to be educated as much as they are to be entertained, so doing what you can to keep them amused is important."
While Facebook is just one tool in the arsenal of many marketing tactics, marketers rarely use it to its fullest potential. Companies should consider leveraging their Facebook presence in order to generate interest, and in turn, generate business.
For more information about Fannit's marketing services, simply visit: http://www.fannit.com
About Fannit
Fannit.com is a full service internet marketing agency that helps companies increase their online presence through engaging and well placed content. They service Seattle area and U.S. based companies for content development, SEO, PPC, E-mail, Press Release, and Website Funnel Optimization.
Fannit
2911 Hewitt Ave
Everett WA 98201
425-359-7989