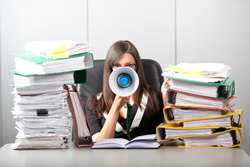 A blend of in-house and outsourced marketing team members is often an excellent option for new businesses.
Seattle, WA (PRWEB) December 29, 2014
In their most recent article, Fannit.com discusses why an inbound marketing campaign makes for a very difficult DIY project for businesses.
They explain that many small businesses and start up companies are forced to start out their inbound marketing strategies on their own due to insufficient funds. However, once a business begins to grow, a marketing team needs to be in place to keep the inbound marketing campaigns running smoothly and effectively.
"You are probably thinking that keeping your inbound marketing in-house will be easy. A couple blog posts, some social media sharing, a couple product updates - no problem," the article notes.
They continue, saying, "But as your company grows and your marketing team has more to do, these tasks are likely to take a back seat to other tasks, especially if you and your staff are not trained in online marketing."
They move on to point out the most common reasons a business chooses to do their own inbound marketing instead of outsourcing — inability to delegate and lack of funds.
However, as a business grows and additional revenue is generated, a CEO or business owner will be, sooner or later, forced to delegate responsibilities and budget for marketing.
A great marketing campaign can be accomplished by both an in-house marketing team or an outsourced marketing team. Both options have benefits, but according to Fannit, the best of both worlds is when there is a mixture of both in-house staff and outsourced resources. This will broaden the business' marketing capacity while also helping to keep the marketing budget low.
To learn more about inbound marketing and Fannit's services, view their website here.
About Fannit
Fannit.com is a full service internet marketing agency that helps companies increase their online presence through engaging and well placed content. They service Seattle area and U.S. based companies for content development, SEO, PPC, E-mail, Press Release, and Website Funnel Optimization.
Fannit
2911 Hewitt Ave
Everett WA 98201
425-359-7989