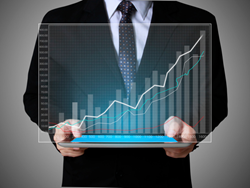 "The end result is an automated lead feeding system that is scalable to the amount of leads a business can take in."
Seattle, WA (PRWEB) August 06, 2014
In a recent article, "The Key To Online Lead Generation For Your Business," Keith Eneix, CEO of Fannit.com, explains how to develop effective lead generation tactics within a business' marketing strategy.
According to Keith Eneix, "Companies must understand that the key to building, and scaling, an online marketing campaign requires refining lead generation through actively setting up the right communication channels with the sale's team."
He goes on to explain that the first step in developing this system of lead generation is to gain a full understanding of the type of customer, or client, the business is intending to target.
Once the marketing strategy is focused on the specific type of person(s) the company wants to attract, only then can the subsequent marketing tactics be truly successful.
"You'd be amazed at how many of our clients see a strong increase in leads because we help them correctly address traffic with a CTA (call to action) that just asks for the sale on their website," Eneix says in his article.
The article emphasizes that businesses must address their customers at every stage of the buying process, so that, regardless of where the viewer is in the sales funnel, their needs and questions are being addressed.
He concludes by saying, "The end result is an automated lead feeding system that is scalable to the amount of leads a business can take in."
About Fannit
Fannit.com is a full service internet marketing agency that helps companies increase their online presence through engaging and well placed content. They service Seattle area and U.S. based companies with inbound marketing, content development, SEO, PPC, E-mail, Press Release, and Website Conversion Optimization.
Fannit
2911 Hewitt Ave
Everett WA 98201
425-359-7989