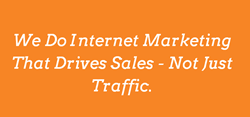 Reports are your way to connect with your clients and communicate the ways that your strategies are benefitting their business.
Seattle, WA (PRWEB) May 13, 2014
Fannit.com, an internet marketing company in Seattle, has released an article detailing why transparent reporting is crucial to the success of a marketing campaign and obtaining strong client relationships.
"The word 'reporting' is usually met with a collective shudder by many in the business world," the article admits, "However, when it comes to an internet marketing campaign, well-constructed reports can make or break the campaign itself."
Fannit provides examples of their client relationships with a client testimonials page that gives insight into their marketing development and the critical relationship they maintain with their clients.
Fannit's article proceeds to explain exactly how client reporting should be constructed. They suggest the use of Google Analytics, Hubspot, Wufoo, and CallRail to create detailed and informative reports for the clients.
They also provide advice on how a report is most effectively laid out, the appropriate use of graphs and charts in lieu of large and potentially confusing text, and how to structure reports that won't lose the reader, but instead, effectively engage and inform them.
According to Fannit.com, these detailed accounts of the marketing campaign strategies should be sent out to clients on a monthly basis at minimum.
The article gives keen insight into the internal values of the company itself. Fannit believes that close communication, complete transparency, and accountability to clients is paramount—regardless of whether the communication is conveying a business 'win' or 'fail'.
This type of honesty in the internet marketing industry is eye-catching, indicating that this company intends to put integrity and client investments first.
It's becoming apparent that internet marketers everywhere need to keep their eyes on this up-and-coming Inbound Marketing and SEO company called Fannit.
About Fannit
Fannit.com is a full service inbound marketing agency that helps companies increase their online presence through engaging and well placed content. They service Seattle area and U.S. based companies with content development, SEO, PPC, E-mail, Press Release, and Website Conversion Optimization.
Fannit
2911 Hewitt Ave
Everett WA 98201
425-359-7989