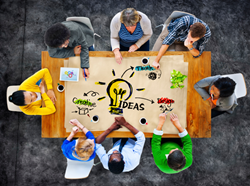 Does your marketing team have what it takes to build your business?
Seattle, WA (PRWEB) November 24, 2014
"Does your marketing team have what it takes to build your business?" This question is the opening line to Fannit's latest blog post. They ask business owners and managers whether or not their current marketing team actually has all the skills and tools they need to successfully market a business.
Some of the key areas that are essential to business success are good marketing leadership, excellent content development, SEO experts, paid search management, design and conversion specialists, and social media management. Marketing systems management is also essential for keeping tools and people in place to build the success of the marketing team.
To learn more about the team at Fannit, follow this link: http://seattle-seo.net/
Fannit also discusses in their article how to best budget for a marketing team. They explain how much revenue should be set aside for marketing purposes, how to calculate this, and what to expect for ROI (return on investment).
Part of the process to building and budgeting for a successful marketing team is determining whether or not the business' marketing team members should be all in-house, or if parts of or the entire team should be outsourced. The article offers up a candid pros and cons list of each, refusing to candy-coat the issues that inevitably can arise from either decision.
The suggestion Fannit makes for most business is a model of marketing that integrates outsourced companies, like themselves, along with some internal staff. This allows for increased communication, understanding of the company's inner workings and goals, while providing all of the expertise of highly trained marketing experts.
"If you are interested in learning more about what we have to offer you as an outsourced marketing team, give us a call at 425-359-7989," they conclude.
About Fannit
Fannit.com is a full service internet marketing agency that helps companies increase their revenue by online growth through Inbound Marketing. They service Seattle area and U.S. based companies with content development, SEO, PPC, E-mail, Press Release, and Website Conversion Optimization.
Fannit
2911 Hewitt Ave
Everett WA 98201
425-359-7989