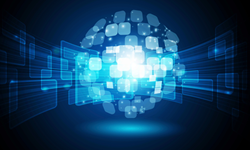 ...inner site linking will equip you to avoid outdated methods of linking and help to develop a website that effective.
Seattle, WA (PRWEB) November 21, 2014
In their most recent article, Fannit tells readers how to boost their site's SEO rankings by teaching them about the secrets to effective inner site linking for greater ranking potential.
The article explains that, "Learning about inner site linking will equip you to avoid outdated methods of linking and help you develop a website that will be attractive to your users."
Fannit goes on to describe exactly what inner site linking is as well as their process to do this successfully. They say "Essentially, inner site linking is the process of linking to other web pages within your website."
Inner site linking is a critical part of getting lots of ranking potential. The article says that "each page starts with a preset amount of ranking potential. When an inner page link is selected, a fraction of that page's potential is passed through the link."
Fannit has recognized both the successful and unsuccessful ways that SEOs have tried to use inner site linking to boost their websites ranking potential. "There are a several different ways you can increase your sites ranking potential, some of which are very effective and attract users, but there are others that are simply outdated," Fannit states.
Because inner site linking is such an important part of getting more ranking potential, Fannit concludes their article with tips on how to optimize a user's website experience. They encourage readers to " be logical and intentional about how you build your website so as to get the most out of your inner site linking."
For more information related to inbound marketing and the services Fannit provides, visit http://seattleinbound.com.
About Fannit
Fannit.com is a full service internet marketing agency that helps companies increase their revenue by online growth through Inbound Marketing. They service Seattle area and U.S. based companies with content development, SEO, PPC, E-mail, Press Release, and Website Conversion Optimization.
Fannit
2911 Hewitt Ave
Everett WA 98201
425-359-7989