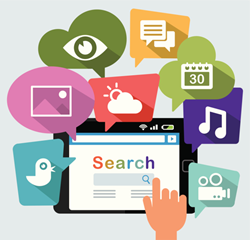 Seattle, WA (PRWEB) December 02, 2014
Speculation continues about whether or not Google will soon stop using PageRank altogether. In the recently released article from Fannit.com, an inbound marketing agency that has been around long enough to see all of the Google updates, developments, and signals, gives their thoughts on the matter.
Neil Eneix of Fannit.com was prompted to write about the topic after seeing an article released from the Huffington Post and a Google Hangout Video from October 8th addressing the issue.
"It's important to note that the PageRank Toolbar has two parts to it. It is both a browser extension, and second, connected to a database that Google would update for the browser extension," says Eneix before going on to explain two takeaways from the hangout.
First, Google PageRank hasn't been updated in a while, which we've known for some time. Second, Google will not be updating PageRank in the Toolbar database.
While these two facts seem to indicate that PageRank will soon be leaving us, Eneix dispels all of internet marketers' suspicions by reminding them that there is not concrete evidence that PageRank is, indeed finally 'dead'.
As far as impact on the internet marketing world, the article advises that, because this has been a long expected development, the results of PageRank finally being removed as a Google signal will be minimal. In addition, many other ways of measuring website authority have been created and are as, if not more, reliable.
To read the full article or learn about Fannit's marketing services, click here.
About Fannit
Fannit.com is a full service internet marketing agency that helps companies increase their online presence through engaging and well placed content. They service Seattle area and U.S. based companies for content development, SEO, PPC, E-mail, Press Release, and Website Funnel Optimization.
Fannit
2911 Hewitt Ave
Everett WA 98201
425-359-7989