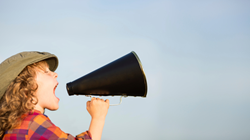 Businesses that are struggling to get their marketing off of the ground as well as those with successful campaigns can benefit from combining PPC and SEO tactics.
Seattle, WA (PRWEB) January 23, 2015
Businesses that see no relation between their SEO and PPC strategies are missing out on many great benefits. Fannit's latest article takes a closer look at how businesses that combine their PPC and SEO can create a more effective marketing campaign.
"Seeing how the two relate at first can be difficult, but the reality is that some of the most successful marketing strategies are ones that combine PPC and SEO," they say.
One of the first ways PPC and SEO can be powerful when aligned is to create a common voice to a business's content. The article states, "A cohesive, consistent tone and message is beneficial for you campaigns when these areas are linked."
Another reason this combination can be beneficial for marketers is because the shared strengths of PPC and SEO increase the visibility of a business in search engine results. Fannit says that, "By combining PPC campaigns with content developed to optimize organic search engine rankings, you can occupy a lot of space in both paid and organic search engine results."
The skill of combining a business's PPC and SEO can actually help them protect themselves against negative criticism. The article states that, "If there is ever a time when a negative report about your business or product were to arise, knowing how to use PPC and SEO to restore your reputation can be of great value to your business."
Inbound marketing agencies are available to help businesses navigate through the complicated process of combining these two areas and are willing to partner with businesses to complete their personalized inbound marketing strategies.
For more information about Fannit as an inbound marketing agency capable of helping businesses reach greater marketing potential, visit their website at http://www.fannit.com.
About Fannit
Fannit.com is a full service internet marketing agency that helps companies increase their online presence through engaging and well placed content. They service Seattle area and U.S. based companies for content development, SEO, PPC, E-mail, Press Release, and Website Funnel Optimization.
Fannit
2911 Hewitt Ave
Everett WA 98201
425-359-7989